PRECIOUS-Gold falls as looming U.S. rate rise lifts dollar Read more at Reutershttp://www.reuters.com/article/global-precious-idUSL3N14334F20151214#K113K1O55Bq13ITK.99
2015-12-14 18:49:37
Markets
|
PRECIOUS-Gold falls as looming U.S. rate rise lifts dollar
* Bullion down 9 percent this year so far
* Chorus of brokerages say gold to drop to/below $1,000
* Two-day Fed policy meeting ends on Wednesday (Updates throughout, changes dateline from SINGAPORE)
By Clara Denina
LONDON, Dec 14 Gold fell on Monday as the dollar edged up ahead of a Federal Reserve policy meeting this week, which is expected to announce the first interest rate rise in nearly a decade.
Investors have been cutting gold positions in anticipation of a rate increase and the metal has fallen about 9 percent so far this year. Higher rates could dent demand for the non-interest paying asset, while also boosting the dollar.
Spot gold eased 0.7 percent to $1,066.50 an ounce by 1055 GMT, while U.S. gold futures were down 0.8 percent at $1,067.20 an ounce.
"U.S. rates are going to move somewhat higher, the overall environment is still one of sound growth in the States, there is no inflation on the horizon at all, so from that prospective you don't need any gold," Julius Baer analyst Carsten Menke said.
"We see prices moving sideways between $1,000 and $1,100 next year."
The dollar rose 0.3 percent against a basket of leading currencies, making dollar-denominated gold more expensive for foreign investors.
Stronger European equities, signalling increasing risk appetite, and a drop in oil prices to seven-year lows, also hurt bullion, which is seen as a safer asset and hedge against oil-led inflation.
Investors will soon be focusing on the pace of the Fed's tightening cycle and how quickly it will try to normalise monetary policy, analysts said.
Assets in the top gold ETF, SPDR Gold Trust, are at their lowest since September 2008 while speculators' short positions in gold are near record highs.
Hedge funds and money managers reduced their bearish stance in COMEX gold in the week to Dec. 8 as prices rallied modestly, U.S. Commodity Futures Trading Commission data showed on Friday.
BofA Merrill Lynch said on Friday it expected the gold price to slide to $950 early in 2016 due to the upcoming U.S. rate rise, joining a chorus of other brokerages, including Goldman Sachs, predicting a drop to, or below, $1,000.
Options traders are also boosting their bets that gold will soon hit $1,000 an ounce, data last week showed.
Physical demand from the world's biggest consumer India was also lacking. Gold prices in India swung to a discount for the first time in a month on Monday.
Silver was down 0.8 percent at $13.77 an ounce, while platinum rose 0.1 percent to $840.95 an ounce.
Palladium rose 1.2 percent to $548.45 an ounce. (Additional reporting by A. Ananthalakshmiin Singapore; editing by David Clarke)

Read more at Reutershttp://www.reuters.com/article/global-precious-idUSL3N14334F20151214#K113K1O55Bq13ITK.99
TIME
Sydney
Tokyo
Ha Noi
HongKong
LonDon
NewYork
Prices By NTGOLD
We Sell
We Buy
37.5g ABC Luong Bar
3,882.40
3,577.40
1oz ABC Bullion Cast Bar
3,226.00
2,928.00
100g ABC Bullion Bar
10,272.60
9,442.60
1kg ABC Bullion Silver
1,325.10
1,085.10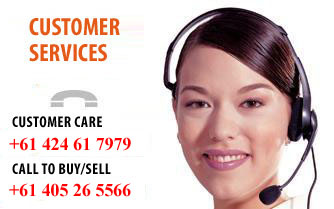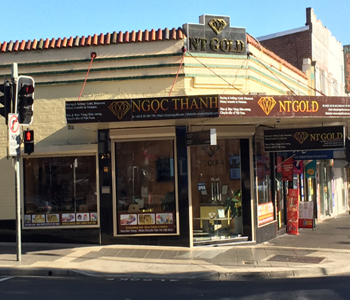 © 2011 Copyright By Ngoc Thanh NTGold. All Rights Reserved.
Powered by: Ngoc Thanh NTGold
Online:

30

Today:

1141

Total:

3719399