Oil Imports Seen Falling to Zero as Soon as 2037 by U.S.
2014-04-08 08:56:53
The Energy Information Administration, the branch of the Energy Department that collects and analyzes energy data, said the once-chimerical goal of U.S. energy independence could be within reach in 23 years under a "high-production" estimate contained in an update of its periodic energy forecast.
"This is the first time that a case in the Annual Energy Outlook has projected that net imports' share of liquid fuels consumption could reach zero," said John Krohn, a spokesman for the EIA, in an e-mail.
Estimating oil production is a tricky business, particularly for the length of time in EIA's analysis. Forecasters must make a number of guesses, including the size of oil reserves lying thousands of feet underground, how quickly technology advances, and whether a rise in oil prices can make resources once too costly to produce suddenly economic.
News from the BNEF Summit:
"Forecasts going out 20 years make astrology look like respectable science," said Stephen Schork, president of Schork Group Inc., a consulting group in Villanova, Pennsylvania. "Ten years ago we were importing natural gas, and now we're looking at exports. The changes have over the last few years have been dramatic and there's really no way to predict things more than a couple years in advance."
Arps Calculation
Some industry analysts are questioning whether the formula used to calculate oil reserves works for shale formations. The Arps method, named for Jan Arps, a petroleum engineer who invented it in 1945, has been the standard for decades.
John Lee, a University of Houston engineering professor, told Bloomberg News that estimates of billions of barrels of untapped shale oil rely on limited drilling history and may exaggerate future production, raising questions about whether U.S. energy independence is truly in reach. Some companies have lowered forecasts after production didn't reach anticipated levels.
Changing Picture
One thing is undeniable: the U.S. energy picture is changing rapidly. If anything, the EIA is overly pessimistic even in its high-production scenario, said Pavel Molchanov, an analyst at Raymond James Financial Inc. (RJF)
The St. Petersburg, Florida-based company projects the U.S. will essentially be energy independent by 2020, thanks to an increase in oil and biofuels production and a slight downturn in demand for liquid fuels.
"It's absolutely night and day from where we were five years ago," Molchanov said in a phone interview.
Under EIA's high-resource assessment -- it's most optimistic -- production increases to 13 million barrels a day over the next two decades, based on more favorable assumptions relating to technological advancements and well productivity.
Production levels never exceed 10 million barrels a day under a reference case, which assumes no dramatic changes to drilling activity.
Falling Imports
Already net oil imports have fallen to about 5 million barrels a day from a peak of almost 13 million barrels in 2006, thanks in large measure to advances in techniques such as hydraulic fracturing and horizontal drilling in shale rock, which are also known as "tight oil" formations.
In hydraulic fracturing, or "fracking," drillers shoot a mixture of water, sand and chemicals underground under high pressure to break apart rock to let trapped the oil and gas flow to the surface. Production from tight oil formations has increased from less than 1 million barrels a day in 2010 to 3 million barrels a day in 2013, according to the EIA.
The EIA also included a low-resource estimate where production rises to 9.1 million barrels a day in 2017 before falling to 6.6 million barrels a day in 2040.
In the EIA reference case, the net import share of petroleum and other liquids consumed in the U.S. falls to 25 percent in 2016 and then rises to 32 percent in 2040.
"The high case is very high," said Sarah Emerson, managing principal of ESAI Energy Inc. in Wakefield, Massachusetts. "Their reference case is reasonable and a lot more likely."
Increased Productivity
Guy Caruso, who led the EIA from 2002 to 2008, said he thought production may end up coming in somewhere between the agency's reference case and its high-end assessment.
More experience drilling in the U.S. shale reserves and new research and development spending will probably increase productivity, said Caruso, now a senior adviser at the Center for Strategic and International Studies, a research group in Washington.
"A lot of things have to go right" for the high-end case to come to fruition, Caruso said in a phone interview. "It's so early in the game, but it's not unreasonable to see something like this. We could be pretty low on the learning curve."
To contact the reporters on this story: Jim Snyder in Washington at jsnyder24@bloomberg.net; Mark Shenk in New York at mshenk1@bloomberg.net
To contact the editors responsible for this story: Jon Morgan at jmorgan97@bloomberg.netStephanie Stoughton
http://www.bloomberg.com/news/2014-04-07/oil-imports-seen-falling-to-zero-as-soon-as-2037-by-u-s-.html
TIME
Sydney
Tokyo
Ha Noi
HongKong
LonDon
NewYork
Prices By NTGOLD
We Sell
We Buy
37.5g ABC Luong Bar
3,895.80
3,590.80
1oz ABC Bullion Cast Bar
3,237.10
2,939.10
100g ABC Bullion Bar
10,308.40
9,478.40
1kg ABC Bullion Silver
1,321.90
1,081.90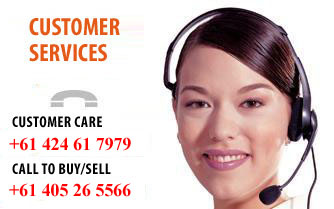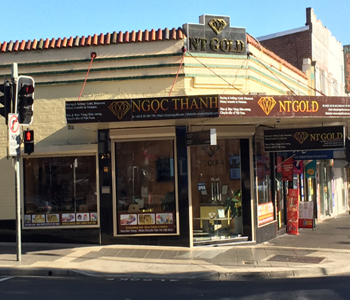 © 2011 Copyright By Ngoc Thanh NTGold. All Rights Reserved.
Powered by: Ngoc Thanh NTGold
Online:

32

Today:

1101

Total:

3719359