Iron Ore Heads for Record Losing Streak as Goldman Eyes Supply
2014-05-30 09:36:17
Ore with 62 percent content delivered to Tianjin was at $95.70 a dry ton yesterday, 9.2 percent lower this month, according to data from The Steel Index Ltd. The steel-making raw material, which is at a 20-month low, has dropped every month since December in the longest run of monthly losses since the data series began in November 2008.
Iron ore entered a bear market in March as the biggest miners including BHP Billiton Ltd. andRio Tinto Group (RIO) raised output, spurring forecasts for a rising global surplus. Slowing growth and tight credit conditions in China have restricted the expansion of demand in the world's largest user. The price drop validates a forecast from Goldman Sachs Group Inc. in November that the commodity would see a significant decline in 2014.
"We think it is mainly a supply story," Christian Lelong, an analyst at Goldman Sachs in Sydney, said in an e-mail yesterday in response to questions from Bloomberg. "Demand is clearly growing at a slower pace, but supply growth is particularly strong after years of overinvestment."
The raw material has retreated 29 percent this year compared with the 3.5 percent advance for the Standard & Poor's GSCI Spot Index of 24 commodities and 3.2 percent gain for global equities as tracked by the MSCI World Index.
Iron ore will average $109 a ton in 2014 and $80 next year, Goldman forecasts. So far in 2014, it's averaged $116. The bank boosted its estimate for next year's surplus to 175 million tons from 145 million tons in a May 20 report.
Global Glut
The worldwide seaborne surplus will increase to 79 million tons this year and 158 million tons in 2015 from last year's 1 million tons, Morgan Stanley said in a report on May 26. Global supplies will expand 10 percent in 2014, outstripping the 3.7 percent rise in demand, according to the bank.
Gross domestic product in China, the world's largest steelmaker, will grow 7.3 percent this year, according to a Bloomberg survey. While that's set to be the least since 1990, it's still more than double expected growth in the U.S.
Premier Li Keqiang said pressures for a downturn are "relatively large" and the nation will adjust policy to support the economy, according to a statement on May 23. Economists at Nomura Holdings Inc. said that Li's comments signaled looser borrowing conditions.
"Even if the government tries to come up with measures to prop up the economy, the problem for iron ore is oversupply," Helen Lau, an analyst at UOB Kay Hian Ltd. in Hong Kong, said by phone. "The oversupply issue will outweigh demand recovery."
Iron ore prices are unlikely to rise in the next two to three months because of increasing supplies from imports, high port inventories and a slowdown in steel-product demand, China's National Development & Reform Commission said on May 28.
Stockpiles at Chinese ports climbed 0.7 percent to a record 113.30 million tons in the week to May 23 from a week earlier, according to Shanghai Steelhome Information Technology Co. Inventories have expanded 31 percent this year.
To contact the reporter on this story: Jasmine Ng in Singapore at jng299@bloomberg.net
To contact the editors responsible for this story: James Poole at jpoole4@bloomberg.net Jake Lloyd-Smith
http://www.bloomberg.com/news/2014-05-30/iron-ore-heads-for-record-losing-streak-as-goldman-eyes-supply.html
TIME
Sydney
Tokyo
Ha Noi
HongKong
LonDon
NewYork
Prices By NTGOLD
We Sell
We Buy
37.5g ABC Luong Bar
3,892.80
3,587.80
1oz ABC Bullion Cast Bar
3,234.60
2,936.60
100g ABC Bullion Bar
10,300.20
9,470.20
1kg ABC Bullion Silver
1,328.40
1,088.40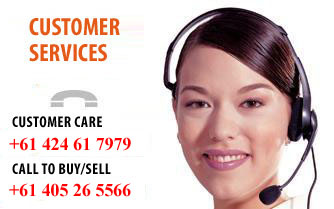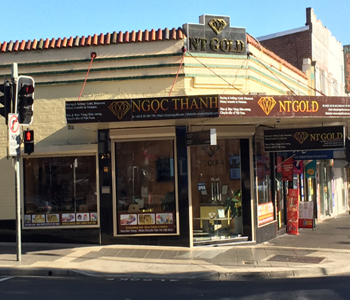 © 2011 Copyright By Ngoc Thanh NTGold. All Rights Reserved.
Powered by: Ngoc Thanh NTGold
Online:

24

Today:

1129

Total:

3719387