Gold Extends Drop From Three-Month High as Silver Snaps Rally
2014-02-19 10:12:33
Gold extended a decline from the highest level in more than three months amid expectations thatFederal Reserve minutes will show policy makers backing further stimulus cuts. Silver snapped the longest rally in four decades.
Bullion for immediate delivery lost as much as 0.4 percent to $1,316.91 an ounce and was at $1,318 at 10:10 a.m. in Singapore. The metal touched $1,332.45 yesterday, the highest price since Oct. 31, before dropping 0.5 percent. Gold for April delivery fell 0.5 percent to $1,317.70 an ounce on the Comex.
Gold climbed 9.3 percent this year as signs that the U.S. economy wasn't recovering in line with expectations boosted haven demand. The Federal Reserve will release minutes of its January meeting today as investors look for the stance of policy makers after New York manufacturing data trailed estimates and U.S. factory output fell. Fed Chair Janet Yellen said on Feb. 11 that while the labor-market recovery is far from complete, stimulus would be cut in "measured steps."
"The long-term driver of gold is tapering," said Steven Dooley, head of research at Forex Capital Trading Pty in Melbourne. In line with Yellen's comments in Congress, the Fed is "saying 'we're going to wind back on stimulus measures as per the tapering timetable and stick to that'," he said.
Gold fell 28 percent last year, the most since 1981, as U.S. equities advanced and investment holdings fell. The central bank said in December that it would start paring stimulus by cutting monthly bond purchases by $10 billion. It decided on another reduction of the same size last month, to $65 billion.
Cold Weather
The Fed Bank of New York's Empire State manufacturing index fell to 4.48 in February, compared with the median estimate of 8.5 in a Bloomberg survey, data showed yesterday. U.S. factory output declined in January by the most since May 2009, a report showed on Feb. 14. Yellen has said economic activity may have been hurt by unseasonably cold weather this winter.
Silver for immediate delivery gained 0.5 percent to $22.0448 an ounce, the highest price since Nov. 6, before trading 0.7 percent lower at $21.7721. Prices climbed for a 13th day yesterday, the longest rally since at least 1968, according to data compiled by Bloomberg.
Palladium rose 0.3 percent to $739.60 an ounce, while platinum lost 0.2 percent to $1,421.38 an ounce.
To contact the reporter on this story: Phoebe Sedgman in Melbourne atpsedgman2@bloomberg.net
To contact the editor responsible for this story: James Poole at jpoole4@bloomberg.net
http://www.bloomberg.com/news/2014-02-19/gold-extends-drop-from-three-month-high-as-silver-snaps-rally.html
TIME
Sydney
Tokyo
Ha Noi
HongKong
LonDon
NewYork
Prices By NTGOLD
We Sell
We Buy
37.5g ABC Luong Bar
3,882.40
3,577.40
1oz ABC Bullion Cast Bar
3,226.00
2,928.00
100g ABC Bullion Bar
10,272.60
9,442.60
1kg ABC Bullion Silver
1,325.10
1,085.10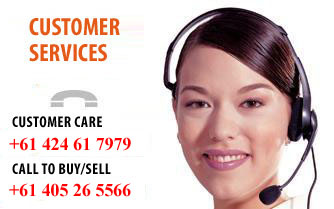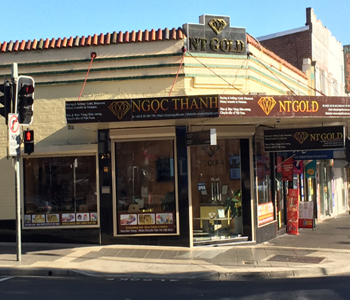 © 2011 Copyright By Ngoc Thanh NTGold. All Rights Reserved.
Powered by: Ngoc Thanh NTGold
Online:

29

Today:

1145

Total:

3719403