Gold Is Seen Losing Stigma by UBS as 2014 Forecasts Increased
2014-02-20 09:24:39
Bullion's one-month forecast was raised to $1,280 an ounce from $1,180, while the three-month month outlook was increased to $1,350 from $1,100, analysts Edel Tully and Joni Teves said in a report. Gold may average $1,300 this year, from a previous estimate of $1,200, they said.
Gold rallied this year to the highest level in three months as signs that the U.S. economy wasn't recovering in line with expectations boosted demand for a haven. The more bullish view from UBS contrasts with the outlooks from Societe Generale SA and Goldman Sachs Group Inc., which expect the climb to falter as the Federal Reserve presses on with cuts to stimulus. Gold slumped 28 percent in 2013 as investment holdings contracted.
"Gold has started to shed its stigma, if slowly," Tully and Teves wrote in yesterday's report. "Over the past thirteen months gold was either the favorite asset to short or to ignore completely. Recent developments, however, suggest that this is no longer the case, and momentum is returning."
Gold for immediate delivery traded at $1,312.53 at 8:39 a.m. in Singapore from $1,311.60 yesterday. Prices rose to $1,332.45 on Feb. 18, the highest since Oct. 31, and are headed for a second monthly climb. This year, bullion is up 8.9 percent as the MSCI All-Country World Index of equities lost 1 percent.
Sentiment Shift
There's a " positive sentiment shift taking place amongst U.S. investors towards gold," Tully and Teves said. "This marks quite a sea-change in attitude and, in turn, a sizeable potential boost for the metal."
Bullion is being increasingly viewed by investors as insurance against potential stresses, such as further emerging-market turmoil, the analysts said. The improved sentiment is helped by Chinese physical buying, they said.
Assets in the SPDR Gold Trust, the biggest bullion-backed exchange-traded product, expanded 0.5 percent last week, a third straight increase and the longest rising streak since August. Holdings are up 2.45 tons in February after dropping for 13 months, according to data compiled by Bloomberg.
Gold will "grind lower" as U.S. growth improves, Goldman Sachs analysts led by Jeffrey Currie, head of commodities research in New York, said in a Feb. 12 report, reiterating a forecast for $1,050 by the end of the year. Bullion will average $1,050 in the fourth quarter, according to Robin Bhar, head of metals research at Societe Generale SA in London and the most-accurate forecaster tracked by Bloomberg in the past two years.
"We do like gold a good deal more than we did at the end of 2013," the UBS analysts wrote. "Although we feel gold isn't deserving of a price tag north of $1,400, a price sub $1,200 seems similarly undeserved. Effectively we see gold higher, but within a range."
To contact the reporter on this story: Phoebe Sedgman in Melbourne at psedgman2@bloomberg.net
To contact the editor responsible for this story: James Poole at jpoole4@bloomberg.net
http://www.bloomberg.com/news/2014-02-20/gold-is-seen-losing-stigma-by-ubs-as-2014-forecasts-increased.html
TIME
Sydney
Tokyo
Ha Noi
HongKong
LonDon
NewYork
Prices By NTGOLD
We Sell
We Buy
37.5g ABC Luong Bar
3,878.10
3,579.10
1oz ABC Bullion Cast Bar
3,219.10
2,941.10
100g ABC Bullion Bar
10,244.40
9,444.40
1kg ABC Bullion Silver
1,336.20
1,116.20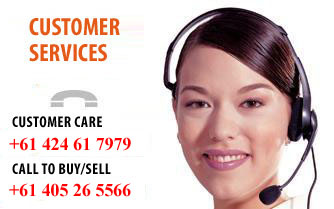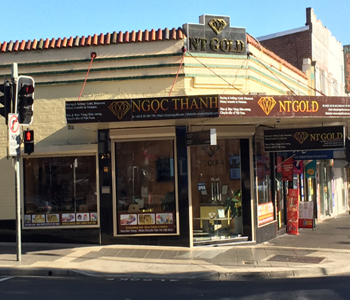 © 2011 Copyright By Ngoc Thanh NTGold. All Rights Reserved.
Powered by: Ngoc Thanh NTGold
Online:

34

Today:

474

Total:

3715976