Oil Trades Near One-Week Low Amid Forecast Stockpile Gain
2012-04-10 08:47:44
Oil traded near the lowest price in almost a week in New York on speculation U.S. crude stockpiles rose to the highest level for this time of year since 1990.
Futures were little changed after falling 0.8 percent yesterday as U.S. March employment data showed fewer jobs were added than the lowest forecast in a Bloomberg News survey of economists. Crude inventories probably increased 2 million barrels last week, according to a Bloomberg News survey before an Energy Department report tomorrow. Oil has climbed this year on concern that tension with Iran will disrupt global supplies.
"There is some risk to the demand-growth scenario at a time when oil prices are high and have quite a large premium built into them," said Ric Spooner, a chief market analyst at CMC Markets in Sydney. "The outlook could be for some further weakness if we start to see statistics on the demand side confirming these possible early warning signs."
Oil for May delivery was at $102.55 a barrel, up 9 cents, in electronic trading on the New York Mercantile Exchange at 11:27 a.m. Sydney time. The contract yesterday declined 85 cents to $102.46, the lowest close since April 4. Prices are up 3.8 percent this year.
Brent oil for May settlement rose 3 cents to $122.70 a barrel on the London-based ICE FuturesEurope exchange. The European benchmark contract's premium to New York-traded West Texas Intermediate was $20.15, compared with $20.21 yesterday.
Fuel Stockpiles
Oil in New York has technical support along its 100-day moving average around $101.62 a barrel today, according to data compiled by Bloomberg. Futures yesterday dropped below this indicator before settling above it. On the daily chart, stochastic oscillators remain below 30, signaling prices have fallen too quickly and further losses may not be sustainable. Buy orders tend to be clustered near chart-support levels.
U.S. gasoline supplies dropped 1.25 million barrels last week, according to the median of nine analysts surveyed by Bloomberg News before the Energy Department report. Inventories of distillates, a category that includes diesel and heating oil, were unchanged at 135.9 million, the survey showed.
Oil slid yesterday after an April 6 Labor Department report that showed the U.S. created 120,000 jobs in March, compared with a median forecast of 205,000 in a Bloomberg survey. Prices also dropped before negotiations between Iran and the United Nations Security Council members plus Germany resume on April 14. The talks may ease concern that global crude supplies will be disrupted by a dispute over Iran's nuclear program.
Iran has threatened to close the Strait of Hormuz, a transit route for a fifth of the world's crude at the mouth of the Persian Gulf, in response to sanctions by the U.S. and Europe aimed at curbing the Islamic Republic's oil revenue.
Kuwait Petroleum Corp. is considering alternative ways of exporting petroleum if the waterway is closed, including transporting oil to the United Arab Emirates, Chief Executive Officer Farouk al-Zanki said in Kuwait yesterday.
To contact the reporter on this story: Ben Sharples in Melbourne at bsharples@bloomberg.net
To contact the editor responsible for this story: Alexander Kwiatkowski atakwiatkowsk2@bloomberg.net
TIME
Sydney
Tokyo
Ha Noi
HongKong
LonDon
NewYork
Prices By NTGOLD
We Sell
We Buy
37.5g ABC Luong Bar
3,898.20
3,593.20
1oz ABC Bullion Cast Bar
3,239.10
2,941.10
100g ABC Bullion Bar
10,314.70
9,484.70
1kg ABC Bullion Silver
1,324.50
1,084.50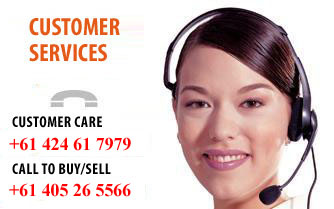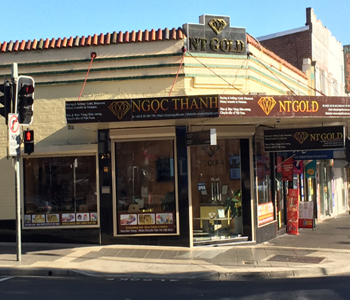 © 2011 Copyright By Ngoc Thanh NTGold. All Rights Reserved.
Powered by: Ngoc Thanh NTGold
Online:

30

Today:

1115

Total:

3719373