Brent Advances With WTI as IEA Foresees Rising Demand
2014-03-15 10:41:19
Brent rose for the first time in three days. The IEA increased its forecast for 2014 global consumption by 95,000 barrels a day, citing economic growth. The U.S. and the European Union are threatening sanctions against Russia if it doesn't back down from annexing Crimea, which is holding a referendum this weekend on whether to join Russia.
"The IEA report certainly helps the market," said Michael Lynch, president of Strategic Energy & Economic Research in Winchester, Massachusetts. "It makes people more comfortable about demand. People are worried about the situation in Crimea."
Brent for April settlement, which expires today, rose $1.18, or 1.1 percent, to end at $108.57 a barrel on the London-based ICE Futures Europe exchange. The more active May contract was up $1.29 at $108.21. Volume was 1.1 percent below the 100-day average. Brent was down 0.4 percent this week.
WTI for April delivery gained 69 cents, or 0.7 percent, to $98.89 a barrel on the New YorkMercantile Exchange. The volume of all futures traded was 3.1 percent above the 100-day average. Prices are down 3.6 percent this week.
The European benchmark's premium over WTI was $9.68. The spread closed at $9.19 yesterday, narrowing for the first time in four days.
Global Oil
World oil consumption will climb by 1.4 million barrels a day, or 1.5 percent, this year to a record 92.7 million, the IEA, a Paris-based adviser to oil-consuming nations, said in its monthly market report.
The increase will require more crude from the Organization of Petroleum Exporting Countries than previously expected, according to the IEA. OPEC will need to provide 29.7 million barrels of crude a day in 2014, or about 100,000 a day more than anticipated a month ago.
"The IEA is predicting higher demand and a stronger global economy and that's supportive for the market," said Gene McGillian, an analyst and broker at Tradition Energy in Stamford,Connecticut. "With the referendum in Crimea, nobody wants to be on the short side going home this weekend."
'About Crimea'
Russia said Ukraine's government has lost control of the country. Ukraine's Kiev-based cabinet said Russia has taken over Crimea and is massing troops on its eastern border. U.S. Secretary of State John Kerry pressed his Russian counterpart to halt a takeover of Crimea.
"Another tense situation with Russia and Ukraine and it's better to be safe than sorry," said Carl Larry, president of Oil Outlooks & Opinions LLC in Houston. "There is room to the upside. Crude at $100 is not overvalued."
Oil also rose as the euro strengthened against the dollar. A weaker dollar increases oil's investment appeal.
Implied volatility for at-the-money WTI options expiring in May was 19.8 percent, up from 19 percent yesterday, data compiled by Bloomberg showed.
Electronic trading volume on the Nymex was 459,261 contracts at 2:53 p.m. It totaled 686,106 contracts yesterday, 34 percent above the three-month average. Open interest was 1.68 million contracts.
To contact the reporter on this story: Moming Zhou in New York at mzhou29@bloomberg.net
To contact the editors responsible for this story: Dan Stets at dstets@bloomberg.net Richard Stubbe
http://www.bloomberg.com/news/2014-03-14/wti-crude-rises-for-second-day-on-iea-outlook-brent-above-107.html
TIME
Sydney
Tokyo
Ha Noi
HongKong
LonDon
NewYork
Prices By NTGOLD
We Sell
We Buy
37.5g ABC Luong Bar
3,896.20
3,566.20
1oz ABC Bullion Cast Bar
3,237.40
2,927.40
100g ABC Bullion Bar
10,309.40
9,459.40
1kg ABC Bullion Silver
1,322.20
1,082.20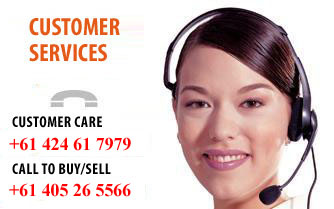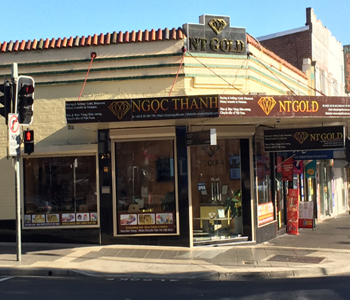 © 2011 Copyright By Ngoc Thanh NTGold. All Rights Reserved.
Powered by: Ngoc Thanh NTGold
Online:

35

Today:

1074

Total:

3719332