U.S. Cheddar Cheese Costs Most Ever as Demand From China Doubles
2014-03-15 10:44:17
Spot wholesale 40-pound blocks of cheese climbed 0.5 percent to $2.3625 a pound today on the Chicago Mercantile Exchange, the highest since the data began in 1997. U.S. exports in January climbed 46 percent from a year earlier to 32,118 metric tons, as Chinese purchases doubled, according to the Dairy Export Council.
Prices jumped 18 percent this year, signaling higher costs for consumers and restaurants such as Domino's Pizza Inc. World food prices in February posted the biggest gain in 19 months, and dairy costs reached a record, the United Nations said March 6. A rise in global demand comes as a drought threatens output in California, the nation's top producer, and New Zealand diverts milk production to other dairy products.
"Rising Chinese demand for dry-milk products from New Zealand curtailed cheese production and boosted demand for U.S. supplies," Dave Kurzawski, a senior broker for INTL FCStone LLC in Chicago, said in a telephone interview. "People had whittled down inventories looking for rising production in New Zealand to slow exports. Demand simply exceeded the gains in production."
Class III milk futures, tracking a variety used to make cheese, climbed 0.5 percent to $23.29 for 100 pounds today in Chicago after reaching an all-time high of $23.43 on Jan. 31.
Growing Competition
The cost of cheese is "certainly higher" than expected, Michael T. Lawton, the chief financial officer of Ann Arbor, Michigan-based Domino's Pizza, said in a March 12 presentation. So far, the gain "has not affected our prices."
Record meat and dairy prices are increasing costs as competition among fast-food restaurants grows. Quiznos Corp., the Denver-based toasted-sandwich chain, filed for bankruptcy today, four days after pizza chain Sbarro LLC sought protection from creditors.
"The rise in wholesale prices has yet to be fully reflected at the consumer level," Kurzawski said.
To contact the reporter on this story: Jeff Wilson in Chicago at jwilson29@bloomberg.net
To contact the editors responsible for this story: Millie Munshi at mmunshi@bloomberg.net Joe Richter
http://www.bloomberg.com/news/2014-03-14/u-s-cheddar-cheese-costs-most-ever-as-demand-from-china-doubles.html
TIME
Sydney
Tokyo
Ha Noi
HongKong
LonDon
NewYork
Prices By NTGOLD
We Sell
We Buy
37.5g ABC Luong Bar
3,872.30
3,573.30
1oz ABC Bullion Cast Bar
3,214.30
2,936.30
100g ABC Bullion Bar
10,229.00
9,429.00
1kg ABC Bullion Silver
1,334.80
1,114.80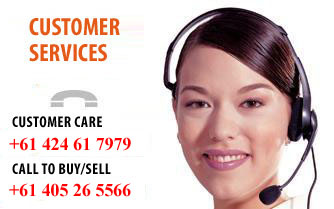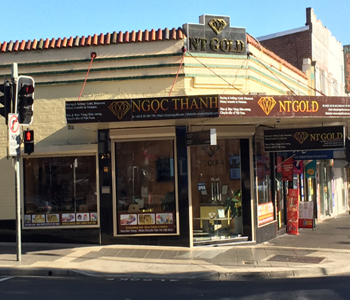 © 2011 Copyright By Ngoc Thanh NTGold. All Rights Reserved.
Powered by: Ngoc Thanh NTGold
Online:

19

Today:

410

Total:

3715912