Palladium Reaches Highest Since 2011 on Russia Sanctions
2014-03-22 09:47:51
The U.S. and the European Union have extended the list of prominent Russians subject to sanctions as President Vladimir Putin completed its annexation of Crimea. The supply threat comes as miners haven't backed back down from a strike that started in January in South Africa, the second-biggest palladium producer. The nations accounted for almost 80 percent of global output last year, London-based Johnson Matthey Plc estimates.
The political restrictions and labor unrest are adding to a tightening supply outlook as demand is set to top production by 783,000 ounces this year, according to Barclays Plc. Concerns that the hostility in Crimea will disrupt raw-materials shipments have boosted prices of commodities from corn to crude oil. Palladium has rallied almost 10 percent this year, the best start to a year since 2010.
"Economic sanctions will cripple supplies, and people are getting very concerned about that," Mike Dragosits, a senior commodity strategist at TD Securities in Toronto, said in a telephone interview. "The sanctions may only intensify since Putin shows no signs of stepping down." TD sees the deficit at 1.29 million ounces this year, he said.
Reaching $800
On the New York Mercantile Exchange, palladium futures for June delivery gained 2.3 percent to settle at $789.30 an ounce, the biggest advance since Oct. 17. Earlier, prices reached $800, the highest since Aug. 3, 2011.
Trading was 65 percent above the 100-day average for this time, data compiled by Bloomberg showed.
Absa Bank Ltd., a unit of Barclays, will list NewPalladium, an exchange-traded fund, in Johannesburg on March 27, the company said in a statement yesterday. All the metal backing the ETF will be sourced from South Africa, making consumers "even more dependent" on Russian supplies, Commerzbank AG said in a report today.
"The new ETF shows there is so much demand in the market, and the supplies could be strained further," Dragosits said.
Holdings in global palladium ETPs rose 0.7 percent this month to 65.45 metric tons.
Platinum futures for April delivery rose 0.1 percent to $1,436 an ounce on the Nymex, the first increase this week.
To contact the reporter on this story: Debarati Roy in New York at droy5@bloomberg.net
To contact the editors responsible for this story: Millie Munshi at mmunshi@bloomberg.net Joe Richter
http://www.bloomberg.com/news/2014-03-21/palladium-reaches-highest-since-2011-on-russia-sanctions.html
TIME
Sydney
Tokyo
Ha Noi
HongKong
LonDon
NewYork
Prices By NTGOLD
We Sell
We Buy
37.5g ABC Luong Bar
3,893.90
3,588.90
1oz ABC Bullion Cast Bar
3,235.50
2,937.50
100g ABC Bullion Bar
10,303.20
9,473.20
1kg ABC Bullion Silver
1,323.50
1,083.50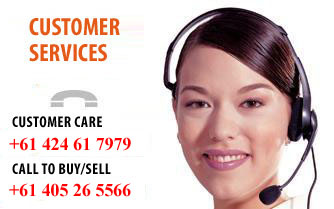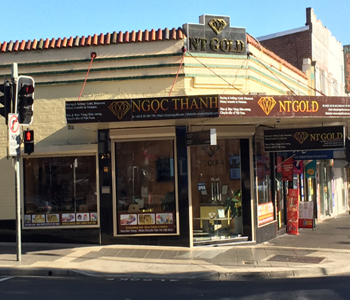 © 2011 Copyright By Ngoc Thanh NTGold. All Rights Reserved.
Powered by: Ngoc Thanh NTGold
Online:

27

Today:

1123

Total:

3719381