BlackBerry Reaches Deal to Sell Most of Canadian Property
2014-03-22 09:28:35
BlackBerry will sell more than 3 million square feet of space, plus vacant property, and lease back some of it in a transaction expected to close by the end of May, according to a statement today. The Waterloo, Ontario-based company didn't disclose terms of the agreement, nor name the buyer. CBRE Ltd. advised BlackBerry on the deal.
The sale may raise as much as C$550 million ($491 million), based on sales prices for previous BlackBerry buildings and leaseback agreements, Ted Davis, a property broker with Avison Young Inc. who specializes in southwestern Ontario, has said.
Chief Executive Officer John Chen is returning the company to its roots as a maker of devices for business users, offering phones with physical keyboards after a shift to touch-screen devices failed to catch on with consumers. He struck a deal in December with Foxconn Technology Group to outsource phone production to save money, and expects BlackBerry to stop losing cash by the end of the fiscal year that concludes in March 2015.
The property deal "will help us move toward our goal of continued operational efficiency," Chen said in the statement.
BlackBerry, which announced its intention to sell the property two months ago, remains committed to having "a strong presence" inCanada, said Chen, who is based in California. "We continue to consider Waterloo home to our global headquarters."
BlackBerry rose 1.9 percent to $9.60 at 9:32 a.m. in New York. The shares had added 27 percent this year through yesterday.
To contact the reporter on this story: Hugo Miller in Toronto athugomiller@bloomberg.net
To contact the editors responsible for this story: Sarah Rabil atsrabil@bloomberg.net Cecile Daur, Jacqueline Thorpe
http://www.bloomberg.com/news/2014-03-21/blackberry-agrees-to-sell-most-of-canada-real-estate-holdings.html
TIME
Sydney
Tokyo
Ha Noi
HongKong
LonDon
NewYork
Prices By NTGOLD
We Sell
We Buy
37.5g ABC Luong Bar
3,896.20
3,566.20
1oz ABC Bullion Cast Bar
3,237.40
2,927.40
100g ABC Bullion Bar
10,309.40
9,459.40
1kg ABC Bullion Silver
1,322.20
1,082.20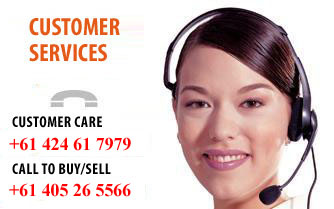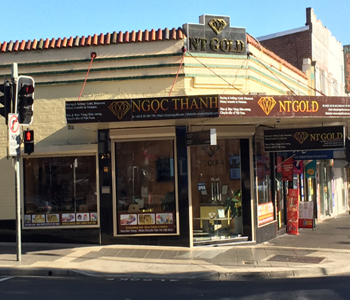 © 2011 Copyright By Ngoc Thanh NTGold. All Rights Reserved.
Powered by: Ngoc Thanh NTGold
Online:

34

Today:

1071

Total:

3719329