Australand Rises as It Agrees to Open Books to Bidder Stockland
2014-05-30 09:34:36
The company's shares rose as much as 2.4 percent and were 1.8 percent higher at A$4.275 at 11:10 a.m. in Sydney, thebiggest gain since April 9. The benchmark S&P/ASX 200 (AS51) index fell 0.2 percent.
Australand will provide Stockland access to due diligence material, the Sydney-based property trust said in a regulatory filing today, after receiving a sweetened takeover bid from Australia's biggest diversified real estate trust this week. Earnings per share for 2014 are expected to increase by as much as 25 percent, compared with previous guidance of 17 percent to 20 percent growth, it said.
Stockland (SGP) made an all-share offer equivalent to A$4.35 a share on May 28, after the target on April 23 rejected an earlier bid that equated to A$4.20 a share at the time.
Australand "will engage with Stockland to negotiate access to due diligence including the provision of reciprocal due diligence in order for the board to form a view on the merits of the proposal," Australand said in today's statement.
Australand shares have climbed 11 percent this year. Stockland securities have risen 8.7 percent, compared with a 2.8 percent gain in the benchmark S&P/ASX 200 index.
To contact the reporter on this story: Nichola Saminather in Sydney atnsaminather1@bloomberg.net
To contact the editors responsible for this story: Andreea Papuc at apapuc1@bloomberg.netEdward Johnson, Tomoko Yamazaki
http://www.bloomberg.com/news/2014-05-30/australand-rises-as-it-agrees-to-open-books-to-bidder-stockland.html
TIME
Sydney
Tokyo
Ha Noi
HongKong
LonDon
NewYork
Prices By NTGOLD
We Sell
We Buy
37.5g ABC Luong Bar
3,894.80
3,589.80
1oz ABC Bullion Cast Bar
3,236.30
2,938.30
100g ABC Bullion Bar
10,305.60
9,475.60
1kg ABC Bullion Silver
1,321.90
1,081.90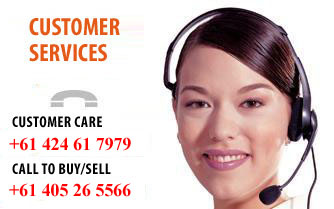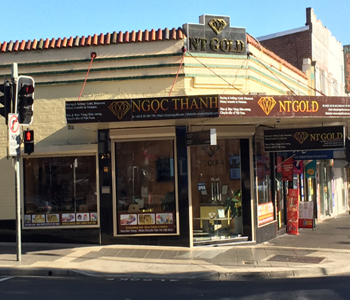 © 2011 Copyright By Ngoc Thanh NTGold. All Rights Reserved.
Powered by: Ngoc Thanh NTGold
Online:

27

Today:

1121

Total:

3719379