Toll Brothers Earnings Climb After Builder Raises Prices
2014-05-29 09:40:34
Net income climbed to $65.2 million, or 35 cents a share, in the three months through April from $24.7 million, or 14 cents, a year earlier, the Horsham, Pennsylvania-based company said today in a statement. Revenue advanced 67 percent to $860 million.
Toll Brothers continued raising prices and boosting sales in the costlier New York and California markets even as inclement weather and falling affordability slowed delivery of new homes nationwide in the first four months of the year. New homes (NHSLTOT) in the U.S. sold at an annual pace of 433,000 in April, down 4.2 percent from a year earlier, the Commerce Department reported on May 23.
"Our clients can get mortgages," Chief Executive Officer Douglas Yearley Jr. said in an interview on Bloomberg Television's "Street Smart" with Trish Regan. "They put a lot of money down. They are not stretching to get into our homes. The biggest part of the business now is location."
The shares climbed 2.1 percent today to $36.38, the highest price since April 4. It was the best performance in the 11-member Standard & Poor's Supercomposite Homebuilding Index, which gained 0.4 percent. Toll shares have dropped 1.7 percent this year, compared with a 1.4 percent loss for the index.
Price Increase
"Toll essentially raised its revenue guidance for the full year via higher average sales-price estimates," Megan McGrath and Ross Sparenblek, analysts with MKM Holdings LLC in Stamford,Connecticut, said in a note today.
The average price of Toll's homes delivered during the second quarter rose to $706,000 from $577,000 a year earlier. The company forecast that the average price for deliveries during the whole of fiscal 2014 will be $690,000 to $720,000. Toll previously said the average price could be as low as $675,000, according to today's statement.
Signed contracts were little changed at 1,749 units with a total value of $1.27 billion, up from $1.19 billion a year earlier. The average price of the newly ordered homes was $729,000, compared with $678,000 a year earlier.
In February, Toll completed its $1.6 billion acquisition of California builder Shapell Homes, adding to costs and narrowing its profit margin for the quarter.
To contact the reporter on this story: John Gittelsohn in Los Angeles atjohngitt@bloomberg.net
To contact the editors responsible for this story: Kara Wetzel at kwetzel@bloomberg.netChristine Maurus, Daniel Taub
http://www.bloomberg.com/news/2014-05-28/toll-brothers-earnings-increase-after-homebuilder-raises-prices.html
TIME
Sydney
Tokyo
Ha Noi
HongKong
LonDon
NewYork
Prices By NTGOLD
We Sell
We Buy
37.5g ABC Luong Bar
3,873.70
3,574.70
1oz ABC Bullion Cast Bar
3,215.50
2,937.50
100g ABC Bullion Bar
10,232.60
9,432.60
1kg ABC Bullion Silver
1,332.60
1,112.60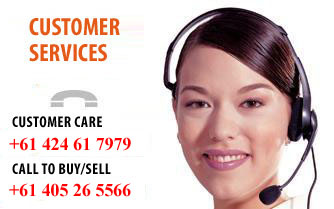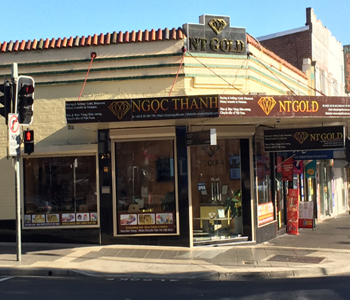 © 2011 Copyright By Ngoc Thanh NTGold. All Rights Reserved.
Powered by: Ngoc Thanh NTGold
Online:

25

Today:

439

Total:

3715941