Asia Stocks Swing After U.S. Manufacturing Index Falls
2014-03-25 11:29:14
The MSCI Asia Pacific Index was little changed at 134.29 as of 12:14 p.m. in Tokyo after rising 1.2 percent yesterday, the steepest gain since Feb. 21. Six of the 10 industry groups on the gauge fell. Banks warned Russia's economy is at risk of shrinking as the world's leading industrial powers threaten further sanctions to deter it from invading other parts of Ukraine after the annexation of Crimea.
The U.S. factory data "is a little bit weaker, but nothing changed much," said Donald Williams, Sydney-based chief investment officer who helps manage manages about $1.6 billion at Platypus Asset Management Ltd. in Sydney. "It's a grinding recovery and some of the data are better than expected and some are worse."
Tongda Group Holdings Ltd., a maker of casings for notebook computers, slumped 6.3 percent in Hong Kong after selling 600 million new shares. Sekisui House Ltd. dropped 1.8 percent after saying it found defects in a Tokyo residential complex being built by Taisei Corp. Tingyi (Cayman Islands) Holding Corp., a maker of instant noodles and beverages, soared 5.7 percent in Hong Kong after UBS AG upgraded the stock.
Japan's Topix (TPX) index rose less than 0.1 percent, while South Korea's Kospi index slipped 0.1 percent. Australia's S&P/ASX 200 Index fell 0.4 percent and New Zealand's NZX 50 Index gained 0.1 percent.
Regional Gauges
Hong Kong's Hang Seng Index slid 0.2 percent, while the Hang Seng China Enterprises Index of mainland shares traded in the city added 0.3 percent. The Shanghai Composite Index was gained 0.3 percent. Taiwan's Taiex index rose 0.6 percent, while Singapore's Straits Times Index fell 0.3 percent.
Futures on the Standard & Poor's 500 Index rose 0.1 percent today after the measure declined 0.5 percent yesterday.
A Markit Economics Ltd. preliminary index of U.S. manufacturing fell to 55.5 in March from 57.1 a month earlier, the London-based group said yesterday. Economists had expected a reading of 56.5. A level above 50 indicates expansion and this month's reading was the second-highest since January 2013.
China's manufacturing industry weakened a fifth straight month, a preliminary China Purchasing Managers' Index from HSBC Holdings Plc and Markit Economics showed yesterday. Signs of faltering factory output in the world's two biggest economies come as U.S. policy makers rein in stimulus and as Chinese lawmakers pledge to maintain growth while curbing shadow banking and credit expansion.
Economic Sanctions
Sanctions imposed by the U.S. and the European Union are pushing Russia toward a recession as the intensity of their economic penalties increases after the annexation of Crimea earlier this month.
Banks including state-run VTB Capital say the world's ninth-biggest economy will shrink for at least two quarters as penalties for annexing Crimea rattle markets, curb investment and raise the cost of borrowing. Sanctions that have so far focused on individuals with visa bans and asset freezes may be expanded to target specific areas of the economy.
The Group of Seven major powers decided to hold a summit in Brussels in June instead of a planned G-8 meeting in Sochi in the latest sanction against Russia. U.S. President Barack Obama and his fellow G-7 leaders met in The Hague to agree on the next steps in the crisis, amid growing concern that Russia is building up its forces on the border with Ukraine.
"Military skirmishes, even though major powers are involved in this particular case, they tend to be relatively short-lived events," Williams at Platypus Asset Management said. "Even if it escalates and markets correct more significantly, that will just be a buying opportunity."
The Asia-Pacific gauge traded at 12.6 times estimated earnings as of yesterday, compared with 15.8 for the S&P 500 and 14.2 for the Stoxx Europe 600 Index, according to data compiled by Bloomberg.
To contact the reporter on this story: Yoshiaki Nohara in Tokyo at ynohara1@bloomberg.net
To contact the editors responsible for this story: Sarah McDonald atsmcdonald23@bloomberg.net John McCluskey
http://www.bloomberg.com/news/2014-03-25/asia-stocks-fall-as-data-show-u-s-manufacturing-slowdown.html
TIME
Sydney
Tokyo
Ha Noi
HongKong
LonDon
NewYork
Prices By NTGOLD
We Sell
We Buy
37.5g ABC Luong Bar
3,894.80
3,589.80
1oz ABC Bullion Cast Bar
3,236.30
2,938.30
100g ABC Bullion Bar
10,305.60
9,475.60
1kg ABC Bullion Silver
1,321.90
1,081.90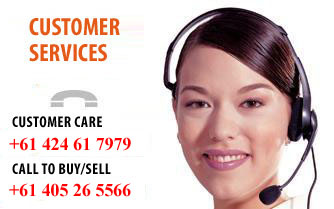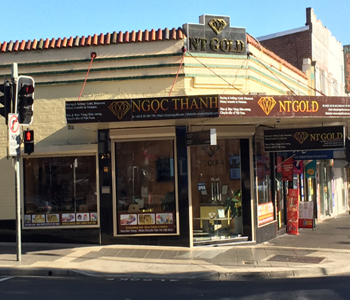 © 2011 Copyright By Ngoc Thanh NTGold. All Rights Reserved.
Powered by: Ngoc Thanh NTGold
Online:

27

Today:

1120

Total:

3719378