Asian Stocks Rise on Faster Japan Inflation, U.S. Outlook
2014-05-30 09:33:27
Toyota Motor Corp. (7203), the world's biggest carmaker, added 1.1 percent in Tokyo. Envestra Ltd. gained 1.1 percent in Sydney as billionaire Li Ka-shing's Cheung Kong Group agreed to buy the Australian gas supplier for A$2.4 billion ($2.2 billion). Lynas Corp., which spent $930 million on a rare-earths processing plant in Malaysia, tumbled 16 percent in Sydney after completing a share placement and as debt-restructuring talks continue.
The MSCI Asia Pacific Index (MXAP) added 0.2 percent to 142.35 as of 10:04 a.m. in Hong Kong, heading for its highest close since November. The gauge is poised for a third weekly advance, bringing its monthly gain to 3.7 percent. The value of global equities climbed to a record $63.9 trillion and the Standard & Poor's 500 Index reached all-time highs this week.
"The global economy is recovering gradually, boosting sentiment on equities," Steven Milch, Sydney-based chief economist at Suncorp Group Ltd., which manages about $18.6 billion in assets, said by phone. "The underlying picture in the U.S. and Japan is improving."
Regional Gauges
Japan's Topix index rose 0.3 percent. The country's core inflation rate accelerated to 3.2 percent in April, the biggest jump in 23 years, data released by the statistics bureau today showed. That was faster than the 3.1 percent estimate by economists surveyed by Bloomberg. The jobless rate held at 3.6 percent last month, in line with expectations, while industrial production missed forecasts, according to a separate report.
Hong Kong's Hang Seng Index climbed 0.7 percent and the Hang Seng China Enterprises Index of mainland stocks traded in the city both advanced 0.5 percent. China's Shanghai Composite Index was little changed, while Taiwan's Taiex index added 0.1 percent. Australia's S&P/ASX 200 Index (AS51) and New Zealand's NZX 50 Index both lost 0.2 percent. Singapore's Straits Times Index dropped 0.4 percent.
South Korea's Kospi index was little changed. The nation's industrial output increased 2.4 percent in April from a year earlier. That compares with the median estimate of 3.1 percent by 18 economists surveyed by Bloomberg.
The Asia-Pacific gauge rebounded 9.2 percent from this year's low in February through yesterday amid optimism the U.S. economy can withstand a reduction in stimulus and that Chinese policy makers will step in to bolster slowing growth.
MSCI Changes
Changes to MSCI indexes will take effect at the close of trading today. Among those to be included are Japanese companies Hikari Tsushin Inc., Japan Display Inc. and Nagoya Railroad Co. China Everbright Bank Co., China Huishan Dairy Holdings Co., Kingsoft Corp. and Shanghai Fosun Pharmaceutical (Group) Co. will also be added.
Futures on the Standard & Poor's 500 Index slipped 0.1 percent today. The U.S. equity benchmark index climbed 0.5 percent to a fresh record yesterday after Tyson Foods Inc. offered to buy Hillshire Brands Co.
U.S. gross domestic product shrank an annualized 1 percent in the first quarter, worse than the most pessimistic forecast in a Bloomberg survey of economists, revised Commerce Department figures showed yesterday in Washington. With much of the contraction due to less inventory building that economists say can't last, some are boosting second-quarter growth forecasts, with Morgan Stanley projecting a 4.2 percent expansion.
Fewer Americans than forecast filed applications for unemployment benefits last week, figures from the Labor Department showed yesterday.
To contact the reporter on this story: Jonathan Burgos in Singapore atjburgos4@bloomberg.net
To contact the editors responsible for this story: Sarah McDonald atsmcdonald23@bloomberg.net John McCluskey
http://www.bloomberg.com/news/2014-05-30/asian-stocks-rise-on-faster-japan-inflation-u-s-outlook.html
TIME
Sydney
Tokyo
Ha Noi
HongKong
LonDon
NewYork
Prices By NTGOLD
We Sell
We Buy
37.5g ABC Luong Bar
3,874.30
3,569.30
1oz ABC Bullion Cast Bar
3,219.30
2,921.30
100g ABC Bullion Bar
10,250.90
9,420.90
1kg ABC Bullion Silver
1,322.60
1,082.60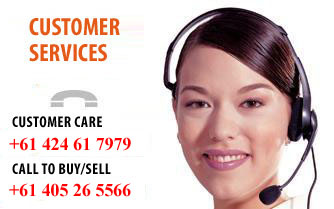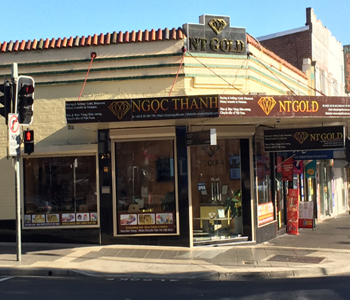 © 2011 Copyright By Ngoc Thanh NTGold. All Rights Reserved.
Powered by: Ngoc Thanh NTGold
Online:

28

Today:

1164

Total:

3719422