Asian Stocks Fall Second Day as Health-Care Shares Drop
2014-04-08 08:52:58
SoftBank Corp. declined 3.3 percent in Tokyo and Yahoo JapanCorp. fell 2.7 percent as telecommunications and technology shares extended yesterday's losses. Takeda Pharmaceutical Co. lost 1.1 percent in Tokyo after losing the first federal court trial in the U.S. over claims it hid the cancer risks of its Actos diabetes medicine to protect billions of dollars in sales. Australian Agricultural Co., a cattle producer, climbed 4.5 percent after Japan and Australia agreed on trade deal that will lower tariffs on beef.
The MSCI Asia Pacific Index declined 0.4 percent to 137.97 as of 9:35 a.m. in Hong Kong as nine of the 10 industry groups on the gauge retreated. Investors are selling technology and telecommunication firms across the region, paring holdings in Internet companies that have led gains in global equities during the past 12 months.
"Equity valuations have peaked and markets will trade nervously going forward," said John Vail, Tokyo-based chief global strategist at Nikko Asset Management Co., which manages about $157 billion. There is "accelerating deterioration of China's economy and financial system and subpar U.S. and Japanese economic growth."
The MSCI World Index of developed-market stocks reached 15.4 times estimated earnings this month, compared with its average multiple of 13.8 over the past five years, according to data compiled by Bloomberg. The MSCI Asia Pacific Index yesterday traded at 12.6 times profit compared with 15.7 on the Standard & Poor's 500 Index, the data show.
Regional Gauges
The Asia-Pacific stock gauge last week climbed to its highest level in more than two months as U.S. data pointed to a recovery after severe winter weather slowed growth and China outlined stimulus to ward off a slowdown.
Japan's Topix index slid 1.5 percent today as the yen rose a third day, trading at 102.81 per dollar. The Bank of Japan ends a two-day policy meeting today. The central bank's next round of monetary easing is likely to involve doubling purchases of exchange-traded funds, analysts polled by Bloomberg say.
The BOJ is forecast to leave its monetary-base target unchanged today at between 60 trillion yen and 70 trillion yen.
South Korea's Kospi index slipped 0.1 percent. Australia's S&P/ASX 200 Index retreated 0.4 percent with trading volume 36 percent below its 30-day average for this time of day. New Zealand's NZX 50 Index lost 1 percent as Xero Ltd., a developer of online accounting software, slumped 13 percent.
China Reopens
Hong Kong's Hang Seng Index lost 0.1 percent and the Hang Seng China Enterprises Index of Chinese equities listed in the city rose 0.4 percent. The Shanghai Composite Index slipped 0.1 percent as mainland Chinese markets reopened following a holiday.
S&P 500 futures gained 0.1 percent today. U.S. stocks fell yesterday, pushing the Nasdaq 100 Index to its biggest three-day retreat since 2011 as technology shares extended last week's selloff and erasing the year's gains in the S&P 500, which has lost 2.4 percent in the past three days.
Alcoa Inc., the largest U.S. aluminum producer, unofficially opens the U.S. quarterly earnings season when it releases financial results today.
To contact the reporter on this story: Adam Haigh in Sydney at ahaigh1@bloomberg.net
To contact the editors responsible for this story: Sarah McDonald atsmcdonald23@bloomberg.net John McCluskey
http://www.bloomberg.com/news/2014-04-08/asia-stocks-fall-second-day-tracking-u-s-shares-lower.html
TIME
Sydney
Tokyo
Ha Noi
HongKong
LonDon
NewYork
Prices By NTGOLD
We Sell
We Buy
37.5g ABC Luong Bar
3,895.80
3,590.80
1oz ABC Bullion Cast Bar
3,237.10
2,939.10
100g ABC Bullion Bar
10,308.40
9,478.40
1kg ABC Bullion Silver
1,321.90
1,081.90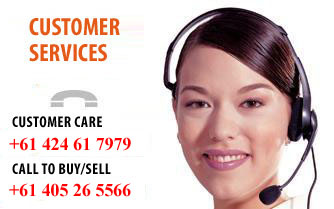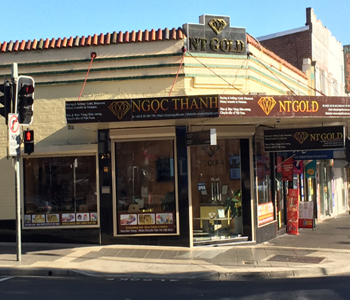 © 2011 Copyright By Ngoc Thanh NTGold. All Rights Reserved.
Powered by: Ngoc Thanh NTGold
Online:

32

Today:

1104

Total:

3719362