Asian Stocks Fluctuate After Japan Retail Sales Slump
2014-05-29 09:37:51
Fast Retailing Co. (9983), Asia's biggest clothing seller, slipped 0.6 percent in Tokyo. BHP Billiton Ltd., the world's No. 1 mining company, dropped 1.1 percent in Sydney as copper futures declined. Samsung Electronics Co., the largest maker of smartphones, climbed 1.8 percent in Seoul after unveiling a prototype health-monitoring wristband. Singapore Post Ltd. jumped 9.7 percent after Alibaba Group Holding Ltd. agreed to buy a 10 percent stake.
The MSCI Asia Pacific Index (MXAP) rose less than 0.1 percent to 141.96 as of 10:02 a.m. in Hong Kong, reversing an earlier loss of 0.2 percent. About six shares fell for every five that gained on the gauge, which is headed for its biggest monthly increase since September. The value of global equities climbed to a record $63.8 trillion this week and the Standard & Poor's 500 Index reached an all-time high.
Investors "should not read too much into the April retail sales numbers," Vasu Menon, vice president of wealth management in Singapore at Oversea-Chinese Banking Corp., said on Bloomberg Television. "It turned out to be worse than expected. As we progress into the second quarter and third quarter, some of the negative impact from the Japanese sales-tax hike will wear off."
Japan's Topix index lost 0.3 percent as the nation's retail sales fell 13.7 percent in April from March, the most in at least 14 years after the first consumption-tax increase since 1997 depressed consumer spending. The drop was worse than a forecast 11.7 percent decline by analysts in a Bloomberg survey.
Regional Gauges
China's Shanghai Composite Index added 0.1 percent, while Hong Kong's Hang Seng Index gained 0.3 percent and the Hang Seng Enterprises Index of mainland shares traded in the city increased 0.5 percent.
South Korea's Kospi index slid 0.1 percent. The nation's current account surplus narrowed to $7.12 billion in April from a revised $7.29 billion in March, data released by the Bank of Koreatoday showed.
New Zealand's NZX 50 Index and Australia's S&P/ASX 200 Index (AS51) both slipped 0.1 percent. Taiwan's Taiex index was little changed. Markets in Indonesia are closed for a holiday.
Singapore's Straits Times Index climbed 0.7 percent, heading for its highest close in a year. Morgan Stanley raised its rating on Singapore shares to overweight from equal-weight, citing stabilizing economic growth and limited earnings risks, analysts led by Yang Bai wrote in a report to clients.
The Asia-Pacific gauge rebounded 9 percent through yesterday from this year's low in February amid optimism the U.S. economy can withstand a reduction in stimulus and that Chinese policy makers will step in to bolster slowing growth.
U.S. Futures
Futures on the S&P 500 were little changed today. The U.S. equity benchmark index slipped 0.1 percent yesterday after a four-day rally drove the gauge to a record.
Economists are predicting that an initial reading of U.S. gross domestic product will be revised to a contraction for the first quarter. A separate report today is expected to show weekly jobless claims declined.
"Investors will probably blame the weather or seasonality if we get a bad GDP print from the U.S.," Scott Schuberg, chief executive officer of Rivkin Securities in Sydney, said by phone. "There's still enough willingness from the Federal Reserve to intervene if a bad print comes out."
To contact the reporter on this story: Jonathan Burgos in Singapore atjburgos4@bloomberg.net
To contact the editors responsible for this story: Sarah McDonald atsmcdonald23@bloomberg.net John McCluskey, Tom Redmond
http://www.bloomberg.com/news/2014-05-29/asian-stocks-fall-as-japan-retail-sales-slump-in-april.html
TIME
Sydney
Tokyo
Ha Noi
HongKong
LonDon
NewYork
Prices By NTGOLD
We Sell
We Buy
37.5g ABC Luong Bar
3,896.10
3,566.10
1oz ABC Bullion Cast Bar
3,237.40
2,927.40
100g ABC Bullion Bar
10,309.10
9,459.10
1kg ABC Bullion Silver
1,322.20
1,082.20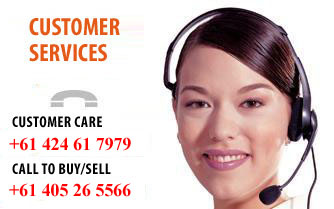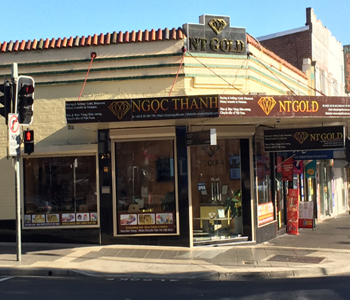 © 2011 Copyright By Ngoc Thanh NTGold. All Rights Reserved.
Powered by: Ngoc Thanh NTGold
Online:

35

Today:

1096

Total:

3719354