Paschi Posts Seventh Straight Loss on Costs, Provisions
2014-03-12 15:59:19
The fourth-quarter net loss narrowed to 920.7 million euros from 1.6 billion euros a year earlier, Siena-based Monte Paschi said in a stock-exchange statement today. That was more than the average estimate for a 401.7 million-euro loss among seven analysts surveyed by Bloomberg.
Chief Executive Officer Fabrizio Viola, 56, is preparing to sell shares to investors as soon as May to help repay part of a 4.1 billion-euro government rescue before a European Union-imposed deadline at the end of the year. The executive also plans to cut jobs, sell assets and reduce risk to return to profit by 2015.
"Results were affected by non-recurring items and loan loss provisions," Luca Comi, an analyst at ICBPI, wrote in a note to clients today. "Both revenue and costs are better than our forecast."
The shares rose 1.4 percent to 22.4 cents by 9:22 a.m. in Milan trading, giving the bank a market value of 2.6 billion euros and extending gains this year to 27 percent. The 43-companyBloomberg Europe 500 Banks and Financial Services Index climbed 2.4 percent this year.
ECB Review
Fourth-quarter revenue fell 6.4 percent to 728.6 million euros from a year earlier, hurt by the interest paid on state aid. Results were also affected by 287 million euros of costs to close a transaction dubbed Santorini that former management allegedly used to mask losses.
Monte Paschi, one of the 15 Italian banks whose assets are under review by the European Central Bank, is facing stricter rules by local and international regulators and the effects of Italy's longest recession in more than 20 years. Monte Paschi joined UniCredit SpA (UCG) in cleaning up its balance sheet before the final stage of the asset quality review.
The bank's provisions for bad loans more than doubled to 1.21 billion euros from 511 million euros in the third quarter. Provisions in the fourth quarter of 2012 amounted to 1.37 billion euros. Yesterday UniCredit, Italy's biggest bank, set aside 9.3 billion euros for bad loans.
Monte Paschi, engulfed in legal probes of alleged misconduct by former managers, is turning to investors after the CEO agreed to partially reimburse state aid this year to win EU support for its restructuring plan.
The bank announced today it renewed an agreement with banks, including UBS AG and Mediobanca SpA, to arrange the share sale that its main investor delayed until May. Monte Paschi can implement the offer starting from May 12 after Fondazione Monte Paschi blocked the executives' plans to sell stock as soon as January.
To contact the reporters on this story: Sonia Sirletti in Milan at ssirletti@bloomberg.net; Francesca Cinelli in Milan at fcinelli@bloomberg.net
To contact the editors responsible for this story: Frank Connelly at fconnelly@bloomberg.netDan Liefgreen
http://www.bloomberg.com/news/2014-03-12/monte-paschi-posts-seventh-straight-loss-on-costs-provisions.html
TIME
Sydney
Tokyo
Ha Noi
HongKong
LonDon
NewYork
Prices By NTGOLD
We Sell
We Buy
37.5g ABC Luong Bar
3,895.80
3,590.80
1oz ABC Bullion Cast Bar
3,237.10
2,939.10
100g ABC Bullion Bar
10,308.40
9,478.40
1kg ABC Bullion Silver
1,321.90
1,081.90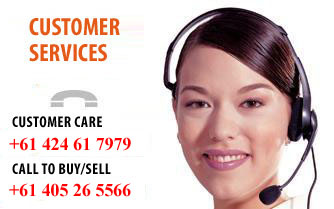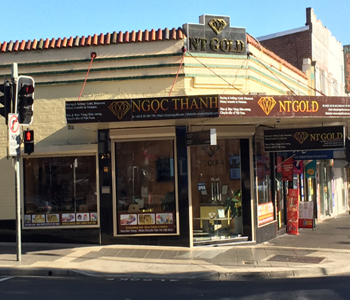 © 2011 Copyright By Ngoc Thanh NTGold. All Rights Reserved.
Powered by: Ngoc Thanh NTGold
Online:

33

Today:

1104

Total:

3719362