Madoff Aides Convicted in $17.5 Billion Ponzi Trial After Decades Working for Firm
2014-03-25 13:24:38
The three men and two women, hired by Madoff with little or no financial experience, were convicted yesterday on all counts. The defendants failed to convince a federal jury in Manhattan they were ignorant of Madoff's fraud while being part of the inner circle at his New York-based firm.
"It's not a defense to say 'I never worked in the securities industry before,'" said Marcos Jimenez, a former U.S. attorney in Miami who wasn't involved in the case. "People are expected to use their common sense and exercise their judgment in determining what's right and what's wrong."
Hatched in the 1970s, Madoff's fraud targeted thousands of wealthy investors, Jewish charities, celebrities and retirees. It unraveled in 2008 when the economic crisis led to more withdrawals than Madoff could afford to pay out. In addition to $17.5 billion in principal, it erased about $47 billion in fake profit that customers thought was being held in their accounts.
Yesterday's verdict, after five months of testimony and four days of deliberations, is a major victory for the U.S. government, coming in the only criminal trial brought in the five years since the scam was revealed. Madoff has refused to cooperate with prosecutors.
Life Savings
Some clients learned they lost their life savings after Madoff's confession and arrest on Dec. 11, 2008, leading to criticism of regulators who repeatedly overlooked the scam. Madoff, 75, pleaded guilty the next year and is serving 150 years in a North Carolina prison.
Prosecutors began probing Madoff's highest-ranking employees soon after his arrest. While the con man claimed to have carried out the fraud alone, more than a half dozen of his workers later pleaded guilty, including his former finance chief, Frank DiPascali, who testified at the trial as the government's key witness.
The defendants are Annette Bongiorno, 66, who ran the investment advisory unit at the center of the fraud; Joann Crupi, 53, who managed large accounts; Daniel Bonventre, 67, the ex-operations chief of Madoff's broker-dealer; and computer programmers George Perez, 48, and Jerome O'Hara, 51, accused of automating the scam as it grew rapidly in the 1990s.
Clasped Hands
U.S. District Judge Laura Taylor Swain, who oversaw the trial, ruled that the ex-employees may remain free on bail until sentencing and must wear electronic monitors. Bongiorno and Bonventre are set to be sentenced on July 28; Crupi and O'Hara on July 29 and Perez on July 30. The defendants face as many as 20 years in prison on the most serious count of securities fraud.
Some of the defendants lowered their heads as the verdict was read. Crupi clasped her hands while Bongiorno wrote on the verdict sheet, nodding as each count was read. The jury was comprised of eight women and three men.
"As the jury unanimously found, these five defendants played crucial roles in constructing and maintaining the house of cards that was the Madoff investment fraud," Manhattan U.S. Attorney Preet Bharara said in a statement.
The convictions "demonstrate what we have believed from the earliest stages of the investigation: this largest-ever Ponzi scheme could not have been the work of one person," Bharara said.
Tall Mountain
Defense lawyers said they were disappointed by the verdict. "The list of Bernard Madoff's victims now includes these five former employees," said Andrew Frisch, a lawyer for Bonventre. He said his client plans to appeal.
Eric Breslin, who represents Crupi, said "Madoff was a tall mountain to climb," referring to the difficulty of overcoming the con man's notoriety. He said no decision has been made on whether to appeal.
Roland Riopelle, a lawyer for Bongiorno, said in an e-mail that he was "saddened" by the verdict and will appeal. Gordon Mehler, a lawyer for O'Hara, declined to comment on the verdict.
Larry Krantz, a lawyer for Perez, said in an e-mail that "we respectfully but strenuously disagree" with the verdict. He said he plans to appeal.
Testimony began in October with industry experts, accountants, tax employees, federal agents and former clerical staff who worked at Bernard L. Madoff Investment Securities LLC's offices on three floors of a lipstick-shaped Midtown Manhattan skyscraper. They all gave evidence against the former employees, some of whom worked for Madoff since the 1960s and left extensive paper trails found in storage boxes, filing cabinets and 1980s-era computer systems.
Numerous Insiders
"It is difficult, if not impossible, to combat a mountain of documentary evidence that is bolstered by the testimony of numerous insiders," Richard Scheff, a former prosecutor who wasn't involved in the case, said in an interview. "It simply was unrealistic to believe that reasonable doubt could be planted in the face of such overwhelming evidence and testimony."
Three jurors said in interviews after the verdict that they viewed the defendants as liars who wanted to get rich.
One juror, Craig Parise, of Westchester County, a New York suburb, said the panel's consideration of all the evidence "made the decision very easy, though the defense did a good job at trying to turn your attention."
Kept Afloat
The five defendants were collectively convicted of 31 counts for conspiring to use millions of fake account statements and false trade confirmations to trick customers into believing they owned shares in the world's biggest companies. Instead, prosecutors said, the victims' money was used to enrich the firm's wealthiest clients, give conspirators exorbitant pay and bonuses and keep the Ponzi scheme afloat.
Madoff's scam, disguised as an exclusive investment-advisory business, was made popular by its steady returns, even when the economy struggled. The success of Madoff's broker-dealer business and his extensive ties on Wall Street and in New York politics added to his allure.
The trial made public in the greatest detail yet how Madoff was able to dupe the U.S. Securities and Exchange Commission and other investigators during audits. The defendants banded together during late-night sessions to create hundreds of fake statements showing new trading strategies and create fake reports showing their securities holdings, witnesses said.
Bought Loyalty
The former colleagues got rich off the fraud, benefiting from backdated trades in their personal investment advisory accounts, as well as inflated salaries and bonuses intended to buy their loyalty and silence, prosecutors said. They used the stolen cash to buy mansions, yachts and beach homes and pay for country club memberships and private schools, prosecutors said.
One juror, Nancy Goldberg, from Yorktown Heights, said in an interview yesterday after the verdict, that Madoff manipulated the defendants into doing his bidding and running the scheme.
"He made them feel important because he was generous," she said. "I think he gave them money and raises and extras to keep them going along."
Some of the defendants were also convicted of disguising untaxed income as business expenses, using corporate credit cards to pay for tropical cruises, family vacations and expensive wines and meals for years without paying it back.
Rejected Claims
The jury rejected claims by the five former aides that Madoff duped them into carrying out his fraud by giving them tasks that prevented them from seeing the big picture. Several of the defendants claimed they thought the trading was taking place in London, and that the trades depicted on customer statements were coming out of Madoff's inventory of securities.
Defense lawyers argued the five co-workers were kept in the dark about the fraud and were tricked by Madoff's personality. Crupi's lawyer, Eric Breslin, compared Madoff in October to "the Great Oz" hiding behind a curtain with his employees seeing him as "almost a god."
The U.S.'s case was bolstered by testimony from five of former Madoff employees who pleaded guilty and agreed to cooperate, including the former finance chief, DiPascali, who spent 17 days on the witness stand.
Defense lawyers had argued during their statements to the jury that the cooperating witnesses were liars who implicated others to appear helpful to prosecutors and win less time behind bars when they're sentenced. DiPascali in particular was attacked by the ex-employees' lawyers, accused of being a criminal mastermind on the same level as Madoff.
Young, Inexperienced
The defense also called attention to the youth and inexperience of the workers when they joined Madoff's firm, saying it explained their ignorance. Bongiorno was hired in 1968, when she was 19. Bonventre and Crupi joined in their early 20s. O'Hara and Perez, both hired in the 1990s, said they didn't have experience in the securities industry before then.
The jury rejected both arguments. Detailed testimony from their former colleagues painted a picture of the defendants' willing involvement.
DiPascali, who joined Madoff's firm in 1975, when he was 19, told the jury that all five defendants were involved in the fraud, which he said was "obvious." He gave step-by-step explanations for how the group worked to trick regulators during unexpected audits and impress Madoff with realistic-looking fake documents.
DiPascali testified that O'Hara and Perez extorted higher salaries and bonuses out of Madoff after they discovered in 2006 how important their code was for keeping the fraud alive. The programmers confronted Madoff in his office and demanded payment in diamonds to avoid detection, DiPascali said.
Fake Trades
Former Madoff trader David Kugel, who pleaded guilty in 2011, told the jury in October that starting in the mid-1970s, he gave historical trading information from Madoff's legitimate broker-dealer unit to Bongiorno and Crupi so they could make realistic fake trades in client accounts.
David Friehling, Madoff's accountant for more than 20 years, told the jury in November that Bonventre prepared fraudulent general ledgers and other accounting documents to help reach what Madoff called "fudged" numbers for his personal tax filings. Friehling pleaded guilty to fraud in 2009, admitting he never completed a proper audit.
Madoff's former controller, Enrica Cotellessa-Pitz, testified in November that she helped Bonventre hide trading losses in his broker dealer unit by siphoning customer money from the investment advisory business. Cotellessa-Pitz, who joined Madoff's firm in 1978 and became controller a decade before it collapsed, pleaded guilty in 2011 to falsifying regulatory records and committing broker-dealer fraud.
Customer Money
None of the employees who pleaded guilty in the case said they were aware of the Ponzi scheme. DiPascali testified he believed the customer money was being invested by Madoff in some other way, such as in big real estate deals or overseas banks.
Former employees who haven't been charged also testified about the inner workings of Madoff's firm, including a messenger for the company in the 1960s, a receptionist and personal secretary to Madoff for more than two decades. Jurors also heard from former office assistants who said they helped mine historical trading data to be used in backdated trades on customer statements without realizing it was wrong.
The verdict "proves no one can execute a fraud of this magnitude by himself," said Jimenez, the former U.S. attorney who is now a criminal-defense lawyer with McDermott Will & Emery LLP. "The jury reached the right result and found these people assisted in the biggest Ponzi scheme this country has ever seen."
The case is U.S. v. O'Hara, 10-cr-00228, U.S. District Court, Southern District of New York (Manhattan).
To contact the reporter on this story: Erik Larson in New York at elarson4@bloomberg.net
To contact the editors responsible for this story: Michael Hytha at mhytha@bloomberg.net;Andrew Dunn at adunn8@bloomberg.net Mary Romano, Michael Hytha
http://www.bloomberg.com/news/2014-03-24/madoff-aides-convicted-in-five-month-fraud-trial.html
TIME
Sydney
Tokyo
Ha Noi
HongKong
LonDon
NewYork
Prices By NTGOLD
We Sell
We Buy
37.5g ABC Luong Bar
3,898.20
3,568.20
1oz ABC Bullion Cast Bar
3,239.10
2,929.10
100g ABC Bullion Bar
10,314.60
9,464.60
1kg ABC Bullion Silver
1,322.90
1,082.90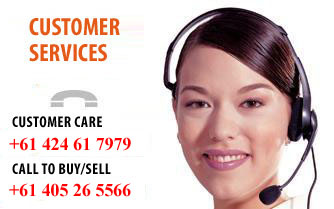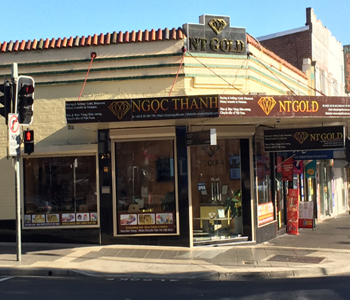 © 2011 Copyright By Ngoc Thanh NTGold. All Rights Reserved.
Powered by: Ngoc Thanh NTGold
Online:

40

Today:

1048

Total:

3719306