U.S. Said to Seek More Than $10 Billion Penalty From BNP
2014-05-30 09:35:40
A final deal is probably weeks away, said the person, who asked not to be named because the talks aren't public. The amount to settle has escalated: the bank said in April that it might need to pay far more than the $1.1 billion it had already set aside for the case.
Prosecutors are also pressuring the company to plead guilty to moving funds for clients in violation of sanctions against Sudan, Iranand Cuba, people familiar with the matter have said. The settlement could be the largest criminal penalty in the U.S., eclipsing BP Plc's $4 billion accord with the Justice Department last year.
Jean Pierre Lambert, an analyst at Keefe, Bruyette & Woods, said in a May 21 report that he expected BNP to pay a fine of about $7 billion to avoid being excluded from the U.S. dollar payment system. Last week, Bloomberg News reported that prosecutors were seeking more than $5 billion.
Negotiations are being handled by Leslie Caldwell, head of the Justice Department's criminal division, Manhattan U.S. Attorney Preet Bharara and Manhattan District Attorney Cyrus Vance Jr. Benjamin Lawsky, superintendent of New York's Department of Financial Services, is also involved in the discussions, along with the Federal Reserve and the Treasury Department's Office of Foreign Assets Control.
Record Fine
Spokesmen for BNP, the Justice Department, the Fed, the Treasury, Lawsky, and Vance declined to comment.
The amount requested by the U.S. was reported earlier by the Wall Street Journal.
U.S. authorities are seeking a record fine against BNP that would make it the first French bank since President Barack Obama took office to be penalized for doing business with sanctioned countries. The French government hasn't been involved in the U.S. discussions over Paris-based BNP and views the case as a legal matter that must follow its own course, three people familiar with the government's position have said.
BNP said in 2011 that it was reviewing operations to see how they complied with the Office of Foreign Assets Control's rules after talks with the U.S. authorities. OFAC administers and enforces economic and trade sanctions based on U.S. foreign policy and national security goals. The bank's review focused on transactions made between 2002 and 2009, BNP said this month.
More Egregious
Prosecutors argue that a more severe penalty against BNP is justified because the misconduct was more egregious and the bank didn't fully cooperate with the investigation, a person with knowledge of the matter has said.
Most of the BNP trades under investigation wouldn't have broken French or European law, a person familiar with the matter has said. They fall under U.S. rules because they were processed in U.S. dollars.
Prosecutors met with BNP officials this month and are still discussing settlement terms, including the type of charges and whether the parent company or a subsidiary would plead guilty, one of the people has said.
A guilty plea would be a departure from previous OFAC cases which typically ended with deferred prosecution agreements that spared offending companies from criminal prosecution. The largest settlement was in 2012, when HSBC Holdings Plc agreed to pay $1.9 billion.
In addition to HSBC's settlement, fellow British banks Standard Chartered Plc (STAN) and Barclays Plc reached accords with the U.S. over their dealings with countries covered by OFAC rules. Swiss and Dutch banks have also settled investigations into transactions with states subject to U.S. sanctions. As part of their settlements, they acknowledge responsibility for the conduct without having to plead guilty.
Those six settlements together are less than half of the $10 billion-plus BNP is said to face to resolve the case.
To contact the reporter on this story: Tom Schoenberg in Washington attschoenberg@bloomberg.net
To contact the editors responsible for this story: Sara Forden at sforden@bloomberg.netJoshua Gallu
http://www.bloomberg.com/news/2014-05-29/u-s-said-to-seek-more-than-10-billion-penalty-from-bnp.html
TIME
Sydney
Tokyo
Ha Noi
HongKong
LonDon
NewYork
Prices By NTGOLD
We Sell
We Buy
37.5g ABC Luong Bar
3,882.40
3,577.40
1oz ABC Bullion Cast Bar
3,226.00
2,928.00
100g ABC Bullion Bar
10,272.60
9,442.60
1kg ABC Bullion Silver
1,325.10
1,085.10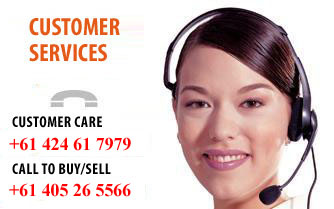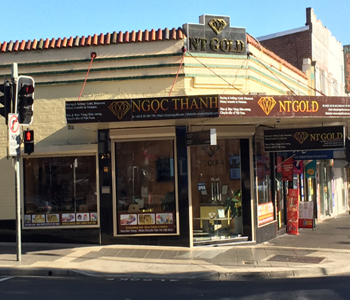 © 2011 Copyright By Ngoc Thanh NTGold. All Rights Reserved.
Powered by: Ngoc Thanh NTGold
Online:

29

Today:

1143

Total:

3719401