BofA, Citigroup, Credit Suisse Sued by FDIC Over Libor
2014-03-15 10:32:09
The FDIC, acting as receiver for 38 failed banks including Washington Mutual Bank, IndyMac Bank FSB and Colonial Bank, claimed that institutions sitting on the U.S. dollar Libor panel "fraudulently and collusively suppressed" the rate. Also named in the suit, filed today in Manhattan federal court, is the British Bankers Association, an industry group that oversaw Libor.
The failed banks "reasonably expected that accurate representations of competitive market forces, and not fraudulent conduct or collusion," would determine the benchmark, the FDIC said in its complaint.
Regulators around the world have been probing whether firms colluded to manipulate interest-rate benchmarks including Libor, which affects more than $300 trillion of securities worldwide. Financial institutions have paid about $6 billion so far to resolve criminal and civil claims in the U.S. and Europe that they manipulated benchmark interest rates.
$46 Billion
The cost for global investment banks could climb to $46 billion, analysts at KBW, a unit of Stifel Financial Corp., said in a report last year. JPMorgan Chase & Co. (JPM) and HSBC Holdings Plc (HSBA) may face a European Union complaint as soon as next month from the bloc's antitrust chief.
Charlotte, North Carolina-based Bank of America dropped 36 cents to $16.80; New York-based Citigroup declined 45 cents to $46.88; and Zurich-based Credit Suisse's American depositary receipts fell 77 cents to $30.25 in New York trading.
Barclays Plc (BARC), Rabobank, UBS AG and Royal Bank of Scotland Plc have resolved Libor-related investigations.
Investigators claim the banks altered submissions used to set the benchmark to profit from bets on interest-rate derivatives or to make the lenders' finances appear healthier.
In addition to Bank of America, Citigroup and Credit Suisse, the banks sued today are JPMorgan Chase, HSBC, Barclays, Rabobank, UBS, Royal Bank of Scotland, Deutsche Bank AG, Lloyds Banking Group Plc, Societe Generale SA (GLE), Norinchukin Bank, Royal Bank of Canada (RY), Bank of Tokyo-Mitsubishi UFJ Ltd. and WestLB AG.
Higher Prices
In the suit filed today, the FDIC claimed the fixed rates caused the failed banks to pay higher prices for Libor-based financial products and to get lower interest payments from the defendants and others.
Many of the failed banks sought out Libor-based derivatives as protections, not to seek capital gains, said Robert DeYoung, a University of Kansas professor who is a research fellow at the FDIC.
"There's an awful lot of proof that the FDIC has to come up with to make their case," DeYoung said.
The FDIC, which insures bank deposits, has previously sued big, global banks for misrepresenting securities based on mortgages and harming banks that went on to fail.
The suit filed today is "very consistent with the cases they've brought on mortgage-backed securities," said Michael Krimminger, a former FDIC general counsel who represents banks atCleary Gottlieb Steen & Hamilton LLP in Washington. The difference is in the complexity of proving harm, raising "much more difficult questions of proof for the FDIC," he said.
Breach Claim
The FDIC claims breach of contract on behalf of 10 of the failed banks, including Washington Mutual and IndyMac, which entered into Libor-based interest-rate swap contracts with banks that are named as defendants.
The FDIC alleges the banks committed fraud and violated U.S. antitrust laws in fixing the U.S. dollar Libor benchmark. It's seeking unspecified damages on behalf of the failed banks, including punitive damages and triple damages for price-fixing.
Drew Benson, a spokesman for Credit Suisse; Lawrence Grayson, a spokesman for Bank of America; Mark Costiglio, a Citigroup spokesman; and Brian Marchiony, a JPMorgan Chase spokesman, declined to comment on the suit. FDIC spokesman David Barr also declined to comment.
Roelina Bolding, a spokeswoman for Utrecht, Netherlands-based Rabobank, didn't immediately respond to e-mail messages seeking comment after business hours.
HSBC spokesman Rob Sherman; Gregg Rosenberg, a UBS spokesman; Barclays spokesmanMark Lane; and Linda Harper, a Royal Bank of Scotland spokeswoman, didn't immediately return messages seeking comment after business hours.
The case is Federal Deposit Insurance Corp. v. Bank of America Corp. (BAC), 14-cv-01757, U.S. District Court, Southern District of New York (Manhattan).
To contact the reporter on this story: Bob Van Voris in federal court in Manhattan atrvanvoris@bloomberg.net
To contact the editors responsible for this story: Michael Hytha at mhytha@bloomberg.netAndrew Dunn, Peter Blumberg
http://www.bloomberg.com/news/2014-03-14/bofa-citigroup-credit-suisse-sued-by-fdic-over-libor.html
TIME
Sydney
Tokyo
Ha Noi
HongKong
LonDon
NewYork
Prices By NTGOLD
We Sell
We Buy
37.5g ABC Luong Bar
3,893.90
3,588.90
1oz ABC Bullion Cast Bar
3,235.50
2,937.50
100g ABC Bullion Bar
10,303.20
9,473.20
1kg ABC Bullion Silver
1,323.50
1,083.50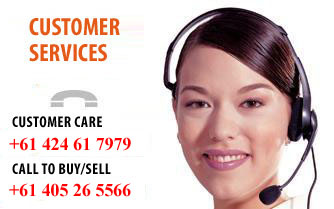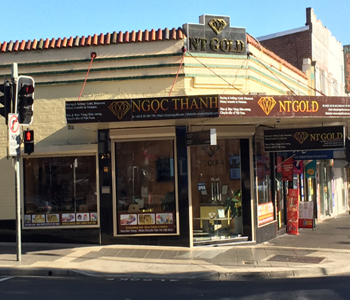 © 2011 Copyright By Ngoc Thanh NTGold. All Rights Reserved.
Powered by: Ngoc Thanh NTGold
Online:

25

Today:

1125

Total:

3719383