Ping An Profit Jumps as Premiums Expand and Banking Income Grows
2014-03-14 11:27:44
Net income climbed to 28.2 billion yuan ($4.6 billion), or 3.55 yuan a share, from 20.1 billion yuan, or 2.53 yuan, a year earlier, the company said in a statement to the Shanghai stock exchange yesterday. The profit compares with the 28.9 billion yuan median estimate of 17 analysts surveyed by Bloomberg.
A 13 percent rise in net premiums earned and a 14 percent profit increase at the banking arm helped Chairman Peter Ma boost earnings from 2012 when impairment losses more than doubled on prolonged stock-market declines. China's life insurance companies may report an average 92 percent jump in net income for 2013 due to low year-earlier bases and property insurers may record 14 percent expansion, according to Bocom International Holdings Co.'s Beijing-based analyst Li Wenbing.
Ping An's "growth potential is the best" because of its more diversified business mix than other insurers, Chen Xingyu, a Shanghai-based analyst at Phillip Securities Group, said before the announcement. "Premium income should still see relatively fast growth this year," he said.
Investment income was 54.9 billion yuan, the Shenzhen-based insurer said. Impairment losses from investments, which more than doubled to 10 billion yuan in 2012 following an almost 20 percent, two-year rout in the Shanghai Composite Index (SHCOMP), narrowed to 8.97 billion yuan, according to the statement. Net premiums earned were 240.2 billion yuan, Ping An said.
Bank Profit
Ping An Bank Co.'s profit rose to 15.2 billion yuan in 2013 as loan margins widened, the Shenzhen-listed banking unit said on March 6. That was 170 percent higher than the forecast by Sanford C. Bernstein Co. analysts led by Hong Kong-based Linda Sun-Mattison, who wrote in a March 7 report that the lender delayed the recognition of non-performing loans that could have more than halved net income.
China Life Insurance Co., the nation's biggest insurer, said Jan. 27 that estimated profit for last year may jump by about 120 percent from a low base in 2012, aided by higher investment income. The forecast fell short of the 164 percent gain analysts predicted.
China Pacific Insurance (Group) Co. said in January that profit jumped about 80 percent in 2013, while New China Life Insurance Co. forecast an increase of about 50 percent because of higher investment gains and lower impairments. All three companies are scheduled to report results later this month.
'Positive Catalyst'
The 2013 earnings reports, starting with Ping An, are expected to be a "key positive catalyst" for Chinese life insurers and there's "little downside risk" even if results disappoint, Hong Kong-based analysts led by Arjan Van Veen at Credit Suisse Group AG wrote in a March 6 report, citing low stock valuations.
Ping An, the second biggest in both life and non-life insurance by premium income, rose 1 percent in Hong Kong trading yesterday to close at HK$61.10, paring this year's decline to 12 percent. Ping An published earnings after the market shut.
New business value, a measure of profitability of new life policies sold, grew 14.1 percent, according to yesterday's statement.
Ping An reported a 45 percent surge in life-insurance premiums in January.
Chinese insurers' life-premium income, which accounts for about 80 percent of all premiums, jumped a record-high 88 percent in January from a year earlier partly due to "a small retail fund flow back into life insurance sector" as investors became wary of higher-yield trust products, the Sanford C. Bernstein analysts said in a Feb. 28 report.
To contact the Bloomberg News staff on this story: Zhang Dingmin in Beijing atdzhang14@bloomberg.net
http://www.bloomberg.com/news/2014-03-13/ping-an-profit-jumps-as-premiums-expand-and-banking-income-grows.html
TIME
Sydney
Tokyo
Ha Noi
HongKong
LonDon
NewYork
Prices By NTGOLD
We Sell
We Buy
37.5g ABC Luong Bar
3,872.30
3,573.30
1oz ABC Bullion Cast Bar
3,214.30
2,936.30
100g ABC Bullion Bar
10,229.00
9,429.00
1kg ABC Bullion Silver
1,334.80
1,114.80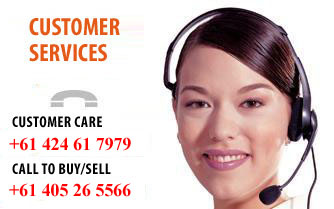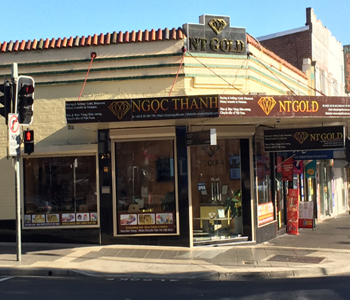 © 2011 Copyright By Ngoc Thanh NTGold. All Rights Reserved.
Powered by: Ngoc Thanh NTGold
Online:

25

Today:

409

Total:

3715911