Singapore to Regulate Bitcoin Operators for Laundering Risk
2014-03-14 11:23:59
The Monetary Authority of Singaporewill require intermediaries that facilitate the exchange of digital currencies to verify customers' identities and report suspicious transactions to a unit of the city-state's police, it said in a statement yesterday. No timeframe was given.
Digital currencies have come under scrutiny in markets from China to Russiaand the U.S., with some regulators calling for bans or limits on their use. Charlie Shrem, the founder of exchange company BitInstant, was charged in Manhattan two months ago with conspiring to launder $1 million of Bitcoins. He has denied the allegations.
"Consumers and businesses should take note of the broader risks that dealing in virtual currencies entails and should exercise the necessary caution," MAS Deputy Managing Director Ong Chong Tee said in yesterday's statement.
In December, China's central bank barred financial institutions from handling Bitcoin transactions following a surge in the currency's value. Mt. Gox, a Japanese exchange operator, collapsed last month following the loss of Bitcoins valued at more than $500 million.
The digital currency was introduced in 2008 by a programmer or group of programmers under the name Satoshi Nakamoto and has since gained traction with merchants around the world. Bitcoins have no central issuing authority and use a public ledger to verify transactions.
Similar Rules
The new rules would make Singapore one of the first countries to target the risk of money laundering and terrorism financing among agents of virtual currencies, MAS said. Existing laws inHong Kong already cover acts of fraud and money laundering involving "virtual commodities," the Hong Kong Monetary Authority said in an e-mailed statement today.
Virtual currency intermediaries in Singapore will be subject to the similar rules that govern money changers and remittance businesses, MAS said yesterday.
The rules won't cover the "safety and soundness" of the intermediaries or the transactions, it said. The authority said it will monitor regulations in other jurisdictions and consider additional measures to address the risks posed by virtual currencies and their intermediaries.
Bankruptcy Protection
"This really sets Singapore out as the global leader of virtual-currency regulation," said Antony Lewis, head of business development at itBit Pte, a Singapore-based virtual currencies exchange. "As less professional outfits engaged in questionable activities are regulated out of the market, consumers win."
Mt. Gox, once the world's largest exchange for digital-currency transactions, went offline in Tokyoon Feb. 25 after halting customers' Bitcoin withdrawals. The exchange applied for bankruptcy protection three days later, saying it had lost 750,000 Bitcoins belonging to customers and 100,000 of its own.
Bitcoins were trading at $637.83, the CoinDesk Bitcoin Price Index showed as of 10:23 a.m. in Hong Kong. The value has almost halved from its December peak.
Japan's government said March 7 that while Bitcoin isn't a currency, it could be subject to taxation like goods and services. It issued the statement in response to questions from opposition lawmaker Tsutomu Okubo, who has since asked the administration to clarify how it will regulate Bitcoin.
Bitcoin Machine
A day before Mt. Gox filed for bankruptcy, Tembusu Terminals Pte set up what may be Singapore's first machine for buying Bitcoins at a bar in the downtown Boat Quay district.
MAS doesn't recognize Bitcoin as legal tender and had cautioned individuals about the use of virtual currencies, Tharman Shanmugaratnam, the regulator's chairman and Singapore's finance minister, said in Parliament on Feb. 21.
Since the middle of last year, Hong Kong's government and regulators "have been reminding consumers and businesses of the significant risks associated with transactions involving virtual commodities," the HKMA said in its statement. "Consumers and businesses should exercise the necessary caution."
To contact the reporter on this story: Sanat Vallikappen in Singapore atvallikappen@bloomberg.net
To contact the editors responsible for this story: Chitra Somayaji at csomayaji@bloomberg.netDarren Boey, Ben Scent
http://www.bloomberg.com/news/2014-03-13/singapore-to-regulate-bitcoin-operators-for-money-laundering.html
TIME
Sydney
Tokyo
Ha Noi
HongKong
LonDon
NewYork
Prices By NTGOLD
We Sell
We Buy
37.5g ABC Luong Bar
3,896.20
3,591.20
1oz ABC Bullion Cast Bar
3,237.50
2,939.50
100g ABC Bullion Bar
10,309.50
9,479.50
1kg ABC Bullion Silver
1,321.30
1,081.30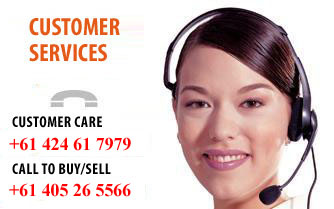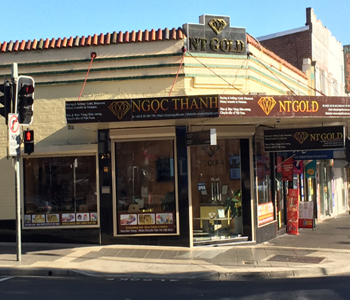 © 2011 Copyright By Ngoc Thanh NTGold. All Rights Reserved.
Powered by: Ngoc Thanh NTGold
Online:

30

Today:

1108

Total:

3719366