Asian Stocks Slide to One-Month Low on China Economy View
2014-03-14 10:42:28
BHP Billiton Ltd. (BHP), the world's biggest mining company that gets about 29 percent of sales from China, slipped 1.4 percent in Sydney. Tokyo Dome Corp. declined 4 percent after the baseball-stadium operator projected full-year profit will plunge 53 percent. New World China Land Ltd. surged by a record after parent New World Development Ltd., controlled by the family of Hong Kong billionaire Cheng Yu-tung, proposed to buy the rest of its China property unit at a 32 percent premium.
The MSCI Asia Pacific Index fell 1.5 percent to 134.56 by 10:54 a.m. in Tokyo, set for a one-month low and its biggest weekly decline since June, down 3.3 percent. The benchmark stock gauge in Australia, which counts China as its biggest trading partner, lost 1.2 percent. Japan's Topix index sank 2.4 percent as the yen, viewed by some investors as a haven, headed for its longest rally against the dollar since May.
"China's growth is already moderating and corporate profits continue to be rather disappointing," said Mikio Kumada, who helps oversee more than $25 billion as Hong Kong-based global strategist at LGT Capital Partners. There are "legitimate concerns about future profitability," Kumada said.
Bank of America Corp., UBS AG, JPMorgan Chase & Co. and Nomura Holdings Inc. lowered their forecasts for China's 2014 economic expansion after reports yesterday showed factory output rose in January and February from a year earlier by the least since the global financial crisis, while retail sales grew at the slowest rate for the period since 2004.
Bear Market
Premier Li Keqiang told reporters yesterday that the nation's 2014 goal of 7.5 percent economic growth is "flexible," and some financial-product defaults may be unavoidable.
The Hang Seng China Enterprises Index of Chinese companies traded in Hong Kong fell as much as 1 percent, extending its decline from a Dec. 2 peak to more than 20 percent, what some dealers consider a bear market. The Shanghai Composite Index slipped 0.8 percent.
Hong Kong's Hang Seng Index lost 0.7 percent and New Zealand's NZX 50 Index dropped 0.8 percent. South Korea's Kospi Index and Singapore's Straits Times Index slid 0.5 percent.
Futures on the Standard & Poor's 500 Index (SPX) gained 0.2 percent. The benchmark U.S. stock measure yesterday erased its 2014 gain, falling 1.2 percent as the China data and ongoing tension in Ukraine overshadowed reports showing improvement in the American economy.
The Black Sea region of Crimea votes on whether to leave Ukraine and rejoin Russia March 16 with the U.S. and Germany stepping up pressure on Moscow over their support for the secession.
"Markets are coming off amid concerns over China's economy slowing and the Ukraine situation," Tim Radford, a strategist at Rivkin Securities in Sydney, said by phone. "I think the concerns are overdone. Markets had a pretty good run and people are taking some risk off the table."
To contact the reporter on this story: Jonathan Burgos in Singapore atjburgos4@bloomberg.net
To contact the editors responsible for this story: Sarah McDonald atsmcdonald23@bloomberg.net Emma O'Brien
http://www.bloomberg.com/news/2014-03-14/asian-stocks-drop-to-lowest-in-a-month-on-china-ukraine-concern.html
TIME
Sydney
Tokyo
Ha Noi
HongKong
LonDon
NewYork
Prices By NTGOLD
We Sell
We Buy
37.5g ABC Luong Bar
3,870.80
3,571.80
1oz ABC Bullion Cast Bar
3,213.10
2,935.10
100g ABC Bullion Bar
10,225.10
9,425.10
1kg ABC Bullion Silver
1,333.30
1,113.30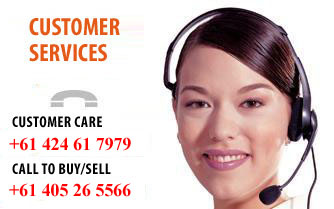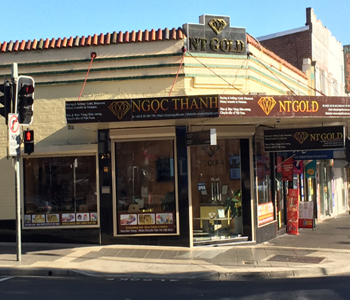 © 2011 Copyright By Ngoc Thanh NTGold. All Rights Reserved.
Powered by: Ngoc Thanh NTGold
Online:

21

Today:

423

Total:

3715925