Emerging Stocks Decline as Ibovespa Enters Bear Market
2014-03-15 09:46:04
The MSCI Emerging Markets Index dropped 0.6 percent to 937.73. Russia's Micex Index posted the worst week since May 2012, while the Ibovespa extended a plunge from its October peak to 20 percent. China Citic Bank Corp. retreated before the shares were suspended in Hong Kong and Shanghai on concern China is tightening restrictions on online financial products. Indonesia's benchmark stock index entered a bull market.
U.S. Secretary of State John Kerry and Russian Foreign Minister Sergei Lavrov failed to defuse the standoff over Ukraine in six hours of talks in London, as the Crimea peninsula prepared to vote on joining Russia. The U.S. and the European Union are threatening sanctions against Russia if it doesn't back down from annexing the Ukrainian region.
"I'm not a Russian political expert, but I do know how this can play out in the markets," David Sowerby, who helps oversee about $200 billion at Loomis Sayles & Co. in Bloomfield Hills, Michigan, said in a phone interview. "As an investor, it's really hard to predict politics and this situation just adds to uncertainty."
The iShares MSCI Emerging Markets Index exchange-traded fund rose 0.6 percent to $38.40. The premium investors demand to own emerging-market debt over U.S. Treasuries was unchanged at 327 basis points, according to JPMorgan Chase & Co.
Credit Rating
The Ibovespa dropped as concern that an economic slowdown will spur a cut in Brazil's credit rating drove down real estate companies amid a selloff in emerging-market assets. Homebuilder Rossi Residencial SA slid 54 percent since the benchmark gauge reached a peak in October, while PDG Realty SA sank 37 percent.
Russia's Micex Index (INDEXCF) extended this week's decline to 7.6 percent, whilegovernment bonds and the ruble fell. The stock gauge is 21 percent below its January 2013 high, extending a bear market entered yesterday. In addition to geopolitical concern, Bank Rossii's decision on holding interest rates and saying it wouldn't cut borrowing costs in coming months added to investors' concern about a slowdown.
China's stocks fell, capping a weekly decline for the benchmark index, as losses for China Citic Bank Corp. dragged down financial companies. The central bank blocked plans by Tencent Holdings Ltd. (700) and an affiliate of Alibaba Group Holding Ltd. to offer virtual credit cards.
The Jakarta Composite Index surged 3.2 percent, extending its advance from an Aug. 27 low to 23 percent. That's more than the 20 percent level that is the common definition of a bull market.
To contact the reporters on this story: Julia Leite in New York at jleite3@bloomberg.net; Lyubov Pronina in London at lpronina@bloomberg.net
To contact the editors responsible for this story: Tal Barak Harif at tbarak@bloomberg.net Rita Nazareth, Daliah Merzaban
http://www.bloomberg.com/news/2014-03-14/emerging-stocks-head-for-biggest-weekly-decline-in-eight-months.html
TIME
Sydney
Tokyo
Ha Noi
HongKong
LonDon
NewYork
Prices By NTGOLD
We Sell
We Buy
37.5g ABC Luong Bar
3,885.50
3,580.50
1oz ABC Bullion Cast Bar
3,228.60
2,930.60
100g ABC Bullion Bar
10,280.80
9,450.80
1kg ABC Bullion Silver
1,329.00
1,089.00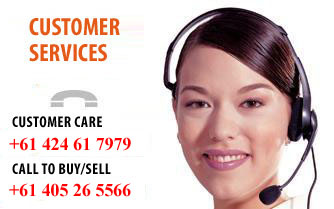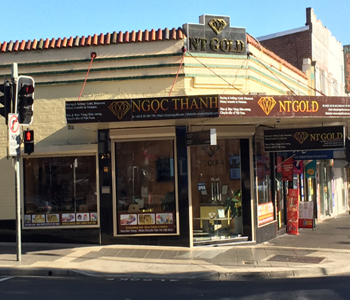 © 2011 Copyright By Ngoc Thanh NTGold. All Rights Reserved.
Powered by: Ngoc Thanh NTGold
Online:

28

Today:

1136

Total:

3719394