U.S. Stocks Fall as Ukraine Talks Fail to End Standoff
2014-03-15 09:52:35
Bank of America Corp. dropped 2.1 percent amid a rate-rigging lawsuit by the U.S. Federal Deposit Insurance Corp. Aeropostale Inc. tumbled 20 percent after mounting losses and a $150 million loan raised concern the company is running out of cash. Yahoo! Inc. climbed 1 percent, increasing for the first time in six days.
The S&P 500 lost 0.3 percent to 1,841.13 at 4 p.m. in New York. The equity gauge had its biggest weekly decline since January, after closing at an all-time high on March 7. The Dow Jones Industrial Average fell 43.22 points, or 0.3 percent, to 16,065.67. About 6.7 billion shares changed hands on U.S. exchanges, in line with the three-month average.
"I think we've been kind of expecting volatility right now," Jerry Braakman, chief investment officer of First American Trust in Santa Ana, California, said in a phone interview. His firm manages $1.1 billion. "There's a lot of different stuff going on in the world."
The S&P 500 erased its gain for the year yesterday as weaker-than-forecast economic data fromChina and escalating tension in Ukraine overshadowed reports showing an improving U.S. economy. The index fell 2 percent for the week, and is down 0.4 percent for 2014.
U.S. Secretary of State John Kerry and Russian Foreign Minister Sergei Lavrov failed to make progress on ending the Ukraine crisis in six hours of talks in London, as the Crimea peninsula prepared to vote on joining Russia.
Crimea Referendum
Russian President Vladimir Putin "is not prepared to make any decision regarding Ukraine until after the referendum on Sunday," Kerry told a news conference today. Russia "will respect the will of the Crimean peoples" when the peninsula votes in two days on seceding from Ukraine, Lavrov told a separate news conference, in which he said there was "no common vision" on resolving the crisis.
The U.S. and the European Union are threatening sanctions against Russia if it doesn't back down from annexing Crimea. Ukraine's Kiev-based cabinet says Russia has taken over the southern region and is massing troops on its border.
"Everyone is watching this Ukraine situation, not knowing what to make of it," John Carey, a fund manager at Pioneer Investment Management Inc., a Boston-based firm that manages about $220 billion worldwide, said by phone. "Consumer confidence was a little low, although I think people still need to coincide what the weather has done to the data. People are realizing the market is OK if we don't have a real setback internationally."
Consumer Confidence
Consumer confidence in the U.S. unexpectedly dropped in March to a four-month low, data showed today, indicating household spending may be slow to pick up from a weather-related setback earlier this year. The Thomson Reuters/University of Michigan preliminary index of sentiment fell to 79.9 this month from 81.6 in February.
A separate report showed producer prices dropped in February, held back by the biggest decrease in the cost of services in almost a year.
The Federal Reserve is trying to determine how much recent economic data has been affected by weather. Chair Janet Yellen said last month the U.S. economy was strong enough to withstand measured reductions to the central bank's monthly bond purchases.
FOMC Meeting
The Federal Open Market Committee, which meets March 18-19, has cut monthly bond buying to $65 billion from $85 billion in December. Policy makers have indicated they plan to taper by $10 billion at each meeting absent a weakening in the economy.
Three rounds of Fed stimulus have helped push the S&P 500 up 172 percent from a 12-year low, as U.S. equities enter the sixth year of a bull market that started March 9, 2009.
The Chicago Board Options Exchange Volatility Index, a gauge for U.S. stock volatility, rose 9.9 percent to 17.82 today, capping a 26 percent gain for the week. The measure has advanced 30 percent this year.
Four of 10 main industries in the S&P 500 fell today, as technology and financial shares erased more than 0.5 percent.
Bank of America slipped 2.1 percent to $16.80. The lender, Citigroup Inc. and Credit Suisse Group AG were among more than a dozen banks sued by the FDIC for allegedly manipulating theLondon Interbank Offered Rate from 2007 to 2011.
Credit Suisse decreased 2.5 percent to $30.25 in U.S. trading and Citigroup fell 1 percent to $46.88.
Aeropostale Drops
Aeropostale tumbled 20 percent to $5.83, the lowest level since 2003. The teen apparel retailer forecast a loss of as much as 75 cents a share for its first quarter, more than the 17-cent loss estimated by analysts. The company also said it has entered a strategic partnership with Sycamore Partners, which will provide the $150 million loan.
Yahoo rose 1 percent to $37.60, rebounding after five days of losses. Alibaba Group Holding Ltd., in which Yahoo owns a 24 percent stake, is preparing to file for an initial public offering in the U.S. as soon as April, according to people with knowledge of the matter.
Boston Scientific Corp. climbed 2.1 percent to $13.01 after the company's Ingevity pacemaker wires received European approval as they met certain product standards.
To contact the reporters on this story: Callie Bost in New York at cbost2@bloomberg.net; Joseph Ciolli in New York at jciolli@bloomberg.net
To contact the editors responsible for this story: Lynn Thomasson atlthomasson@bloomberg.net Jeff Sutherland
http://www.bloomberg.com/news/2014-03-14/u-s-index-futures-little-changed-before-confidence-data.html
TIME
Sydney
Tokyo
Ha Noi
HongKong
LonDon
NewYork
Prices By NTGOLD
We Sell
We Buy
37.5g ABC Luong Bar
3,896.10
3,566.10
1oz ABC Bullion Cast Bar
3,237.40
2,927.40
100g ABC Bullion Bar
10,309.10
9,459.10
1kg ABC Bullion Silver
1,322.20
1,082.20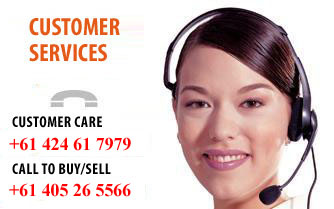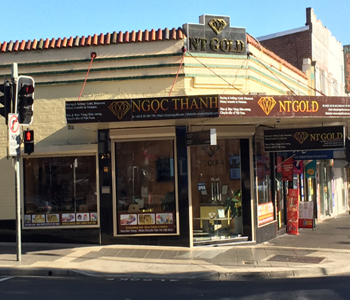 © 2011 Copyright By Ngoc Thanh NTGold. All Rights Reserved.
Powered by: Ngoc Thanh NTGold
Online:

35

Today:

1097

Total:

3719355